Blog
Best Binge-Watching Snacks | Healthy Master
by Bsocial Consultant on Aug 07, 2023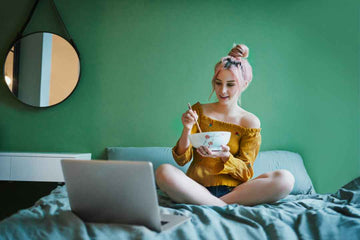 There is no other way to enjoy your scorching summer as well as winter days other than chilling indoors and binge on Netflix. As Netflix is coming up with some awesome releases and no movie or series session can be done without having some delicious and healthy snacks. When we talk about healthy and nutritious snacks, the first thing that pops up in our mind is Healthy Master. The chill part of Netflix cannot get completed without Healthy Master's high-quality snack options such as dry fruits online and other nutritious nuts that are also available online.
Netflix and Chill with Healthy Master
In the present world, good health should be our first priority but we struggle a lot these days to keep our body and mind healthy. Things to stay fit can start with a balanced diet and proper food. But we sometimes eat food that is not beneficial for our gut. We often crave tasty food rather than eating something that is healthy for our bodies as well. But now there is a great solution for this, that it can get replaced with yummy but healthy snacks from Healthy Master.
We know that this is an entertainment world and people are addicted to watching movies and series on Netflix. While watching such shows, we look for some good food to munch on. Mostly we go for unhealthy snacks without realizing their negative health effects while binging on Netflix. But not anymore because Healthy Master has bought some delicious and healthier snack options for you to enjoy your Netflix shows like sweet dates, dry fruits, almonds, cashew, millets, etc. Our super amazing products are all available online with easy access and ready to be delivered in no time.
Some fabulous Healthy Snack Options at Healthy Master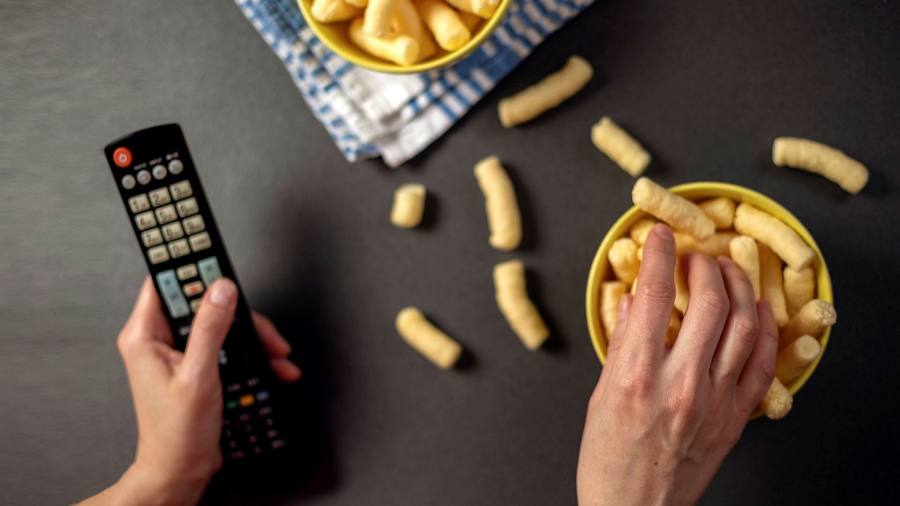 Irani almonds: our almonds are non-hybrid and are imported specially from Iran. These are loaded with fiber, magnesium, some healthy fats and a lot of proteins that can be a great option to have while watching shows on Netflix. Irani almonds at Healthy Master have many health advantages including appetite increasing. Irani Mamra Almonds are rich in numerous vitamins, carbohydrates and minerals that are essential for our body's healthy functioning.
Few health benefits of Irani almonds are discussed below:
They are good for reducing the risk of liver, intestine, and stomach diseases.
Due to the presence of high fiber and protein, you can burn some good calories and can maximize your metabolic rate with our almonds.
Consumption of our Irani almonds can give you a good energy amount for your body along with keeping your bones stronger.
They have a massive amount of vitamin B1, E, P, and B2 including calcium and iron as well.
Irani almonds

 

at Healthy Master are great for our health as they are full of essential nutrients and fiber.
They can be a good support in losing weight and can lead to overall health improvement.
Daily eating Almonds as a snack can also help in the prevention of gallstones, managing blood sugar levels and solving digestion-related problems.
Nuts: we are fond of consuming various nuts that are a power pack of good quality minerals and nutrients essential for our body. If you are looking forward to purchasing some awesome nuts as a great snack option for enjoying Netflix then Healthy Master is the best online platform for you. Our nuts are amazingly delicious and provide you with numerous health merits.
We have a great variety of options available for you at your doorstep which is mentioned below:
Classic Combo Nuts:This combo offer at Healthy Master contains Pecan nuts, Hazelnuts, Macadamia Nuts, Brazil Nuts, and Pine Nuts with no shell with each pack of 100 grams. All of them are good for reducing heart problems and chronic diseases involving rich antioxidants.
Pine Nuts (with no shell):

 

They are pine tree's edible seeds and can help in keeping your skin and hair healthy. We also have with shell Imported Pine Nuts
Brazil nuts:

 

These kinds of nuts contain a good amount of Omega-6 fatty acids which are proven to be superb for our body. They are also high in selenium beneficial for our brain and heart.
Macadamia Nuts:

 

They contain a good quantity of monosaturated fatty acid that is helpful in managing low cholesterol levels and can improve your gut health.
Hazel Nuts:

 

They are rich in calories and an essential nutrient source. These

 

nuts

 

from Healthy Master are good for building the strength of muscles as well.
Pecan Nuts:

 

They look like Walnuts and are beneficial for people suffering from diabetes because of being rich in healthy fats and antioxidants as well.
Dates Dry Fruit: these dry fruits from Healthy Master will be fun while binge-watching your favorite shows and movies on Netflix. Dates dry fruits possess a high quantity of nutritional elements in them that can be highly fruitful in many ways. With the availability of some great vitamins and proteins in them, they can help you with developing immunity in your body.
Apart from this, they can support you in reverse aging so that you can feel fit and healthy for a longer time period. Our dates dry fruits are highly healthy and can be good for minimizing any pregnant women's labor time. Also, they assist in the risk prevention of degenerative neural defects. Have them now and remain fit. Some options of dates are Ajwa dates, Amber dates, Jaljara dates and many more.
Buy our Healthy Snacks from our Website Now
Online shopping is very intriguing indeed because you can have many options for buying your preferable snacks. Healthy Master is the most suitable place if you want to enjoy some healthy and nutritious products. Explore our Healthy Master website now and do not worry about eating unhealthy snakes anymore while you get time for Netflix and chill. Our products are loaded with the richness of both taste and health. So do not think twice and get the best quality dry fruits at very budget-friendly prices as soon as possible.