Blog
Best Calorie-Free Snacks for Guilt-Free Munching | Healthy Master
by Bsocial Consultant on Aug 09, 2023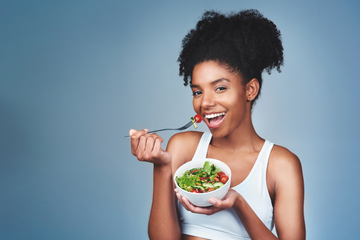 It is very difficult to avoid junk food as there is no day when you can stay apart from unhealthy snacks. These hunger pangs for mid-meal are the primary reason for unwanted weight increase. Munching on such unreasonable food has become a bad habit for most people. Therefore, if you look forward to keeping your calories at bay, you need to opt for some healthy Dry fruits online as well as other delicious snack alternatives.
Healthy Master is the correct and most affordable stop to buy nutritious and tasty food products like nuts, dry fruits, etc. alongside other healthy snacks to extinguish your mid-day, mid-night, and all other types of hunger buds. On this platform, you can also have some amazing options online such as varieties of Khakhra, delightful berries, different types of delicious seeds, and so on.
Nutritious Snack Alternatives at Healthy Master
People often struggle with consuming unhealthy snacks and as a result gaining more calories & weight. Nowadays, there are a majority of health-conscious individuals, who wish to have food that can maintain their weight alongside satisfying their appetite. At Healthy Master, the team of expert food consultants and other professional staff is working hard to create numerous healthy snack alternatives. By this, they aim to remove the higher consumption of junk food items all over the world.
The food products at the firm are delivered to control the calories in your body so that you can remain fit and healthy with your daily consumption. You can easily order these alternatives from the official site of the firm with some easy steps and can enjoy a healthy food ride.
Below mentioned are some significant Healthy Master snacks for you:
Khakhra: It is among the best snacks which are loved by everyone. At Healthy Master, the Khakhras are made according to the various tastes of different individuals. They are made tangy, spicy, and mouth-watering. Apart from this, they are gluten-free. This is the biggest reason they are selected by all health-freak people to avoid excessive weight gain.
There are a lot of unbelievable options to Buy khakhra online at the best price at Healthy Master which is as follows:
Oat Coin Khakhra
Achari Khakhra
Jeera Khakhra
Quinoa Coin Khakhra
Methi Khakhra
Chia Seed: These seeds at Healthy Master are yummy as well as contain a wide range of nutritional elements. A lot of beneficial reasons are there by which you can go for adding such seeds into the daily diet. They are high in vitamins, proteins and low in calories. They are gluten-free as well and are highly recommended for weight issue sufferers.
With the daily consumption of chia seeds, problems like cardiovascular disease, diabetes, and cancer can be prevented. For those who are planning to reduce some extra pounds, Chia seeds are the most superior food product of Healthy Master.
Almond: Almonds contain many health advantages and are greatly useful for solving liver, stomach, and intestine-relevant diseases. They are rich in vitamins, carbohydrates, and minerals. Along with this, almonds are cholesterol-free because they carry lecithin for harmful fat removal. This can help in strengthening the bone as well.
Apart from this, they are a great source of fiber, protein, and healthy fat that can support easy burning of body calories. This can lead to maximizing the metabolic rate in the body. As a result, the extra fat in the body can be reduced and maintained appropriately.
Pista: Healthy Master Pista is superbly tasty and crunchy and provides you with all the nutrition you need for a healthy and fit body. These are naturally good for the brain and heart and can assist in the stabilization of blood sugar. They can also decrease cancer and lung-related risks in the body.
They possess a good amount of Potassium, Iron, Calcium, Vitamin E, and Vitamin C. By the presence of such nutrients, blood pressure can be managed along with brain optimization, skin health improvement, and management of weight.
Walnut: Walnuts are rich in Omega 3 fatty acids as well as are a good source of protein. This is greatly beneficial for keeping the calories at bay and can develop a fit and admirable body. Apart from this, a regular intake of walnuts and other delicious nuts from Healthy Master can satisfy your food craving anytime throughout the day. Healthy Master walnuts are abundantly delicious, yummy, tasty, and super advantageous.
Berries: Healthy Master offers some amazing berries such as cranberries, blueberries, and blackberries. These are among the most famous snack alternatives online that are liked by a majority of customers as their local availability is a bit difficult to find. The products are free from any type of preservatives, and sugar coating, and thus, they can help in controlling the unwanted calories in the body.
Also, berries are a hundred percent natural food product and can be used in many dishes as well as in desserts. By adding them to your regular diet, you can experience a wide range of health benefits. They contain a great number of antioxidants and can promote the problem of being overweight. Berries are also useful in balancing the digestive system, supporting mental health, keeping the eyes healthy, treating infections of the urinary tract. Moreover, Healthy Master berries can provide greater assistance in the prevention and management of type 2 diabetes.
Choose Healthy Master for High-quality Products
In addition to the above snack options, there is a presence of some other healthy and deliciously nutritious dry fruits, nuts, and snacks online also at the official website. You can have a look at the extraordinary gallery so that you can get your best choice of snack. You are just a few steps away from getting the tastiest food at your doorstep in very little time.
All the products and snacks at Healthy Master are of premium quality and are made keeping the needs & preferences of every customer. Moreover, you need not worry about the prices anymore as the high-quality food is now available at the most reasonable cost.