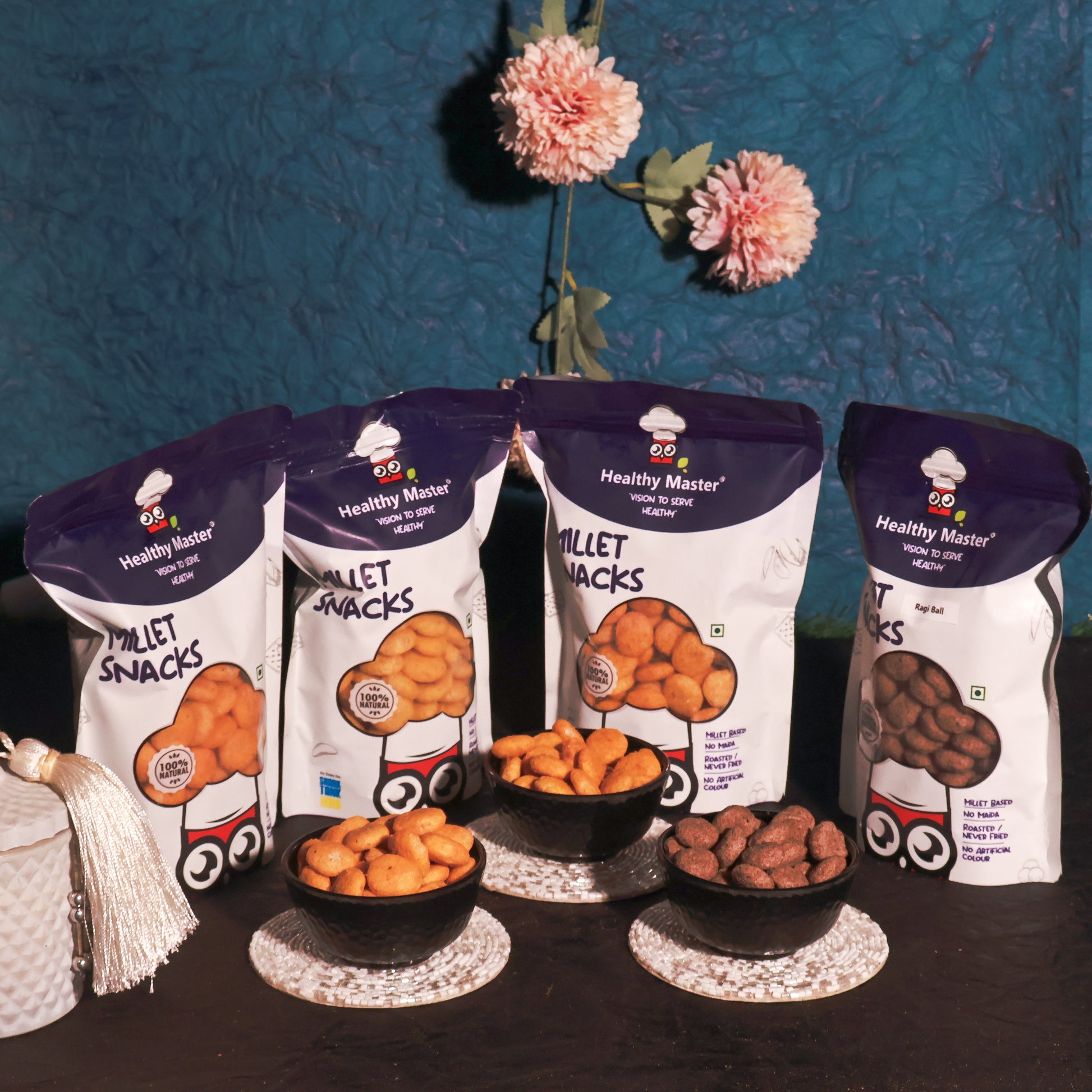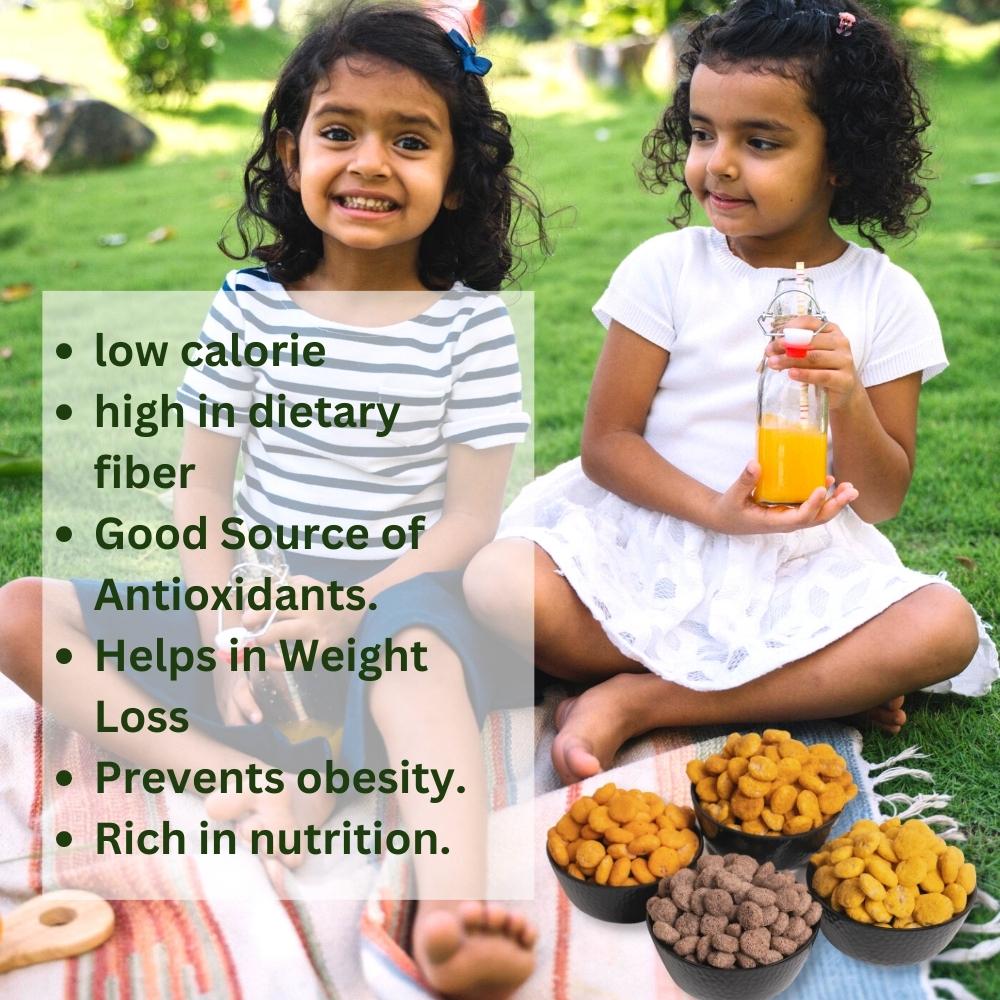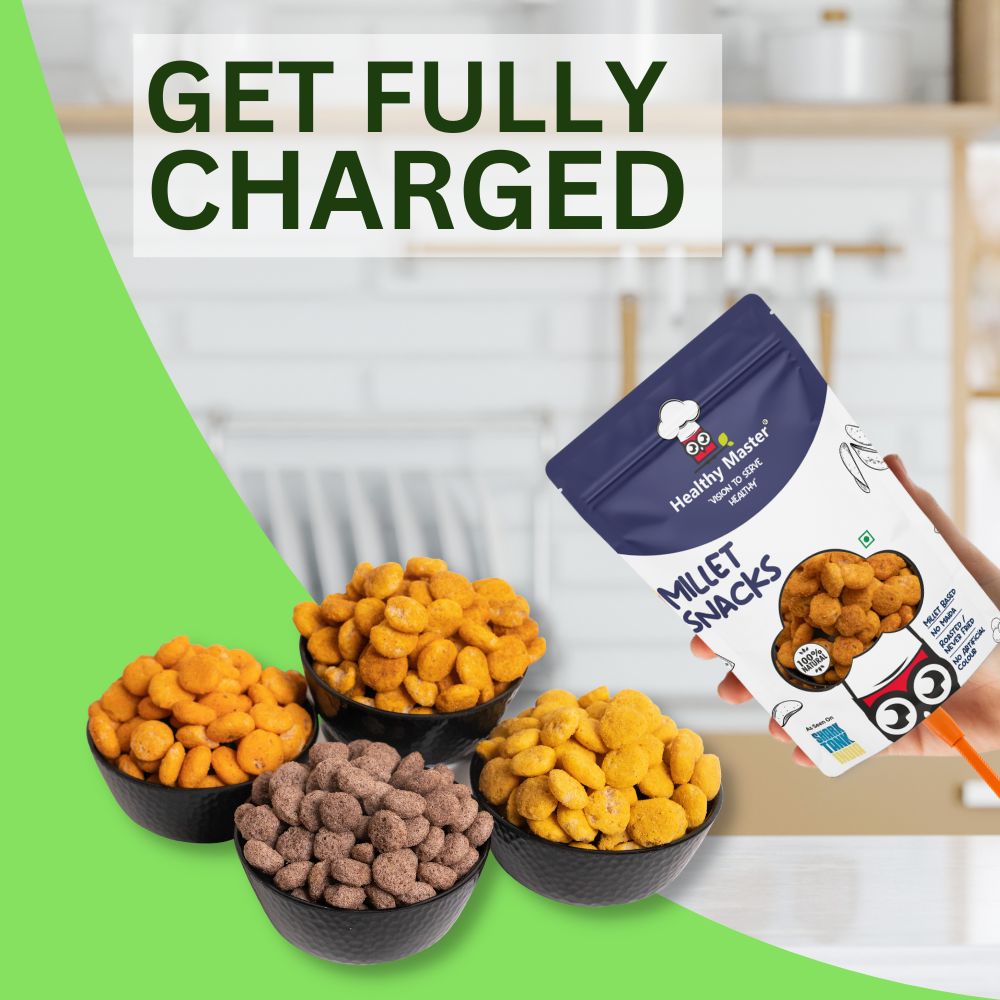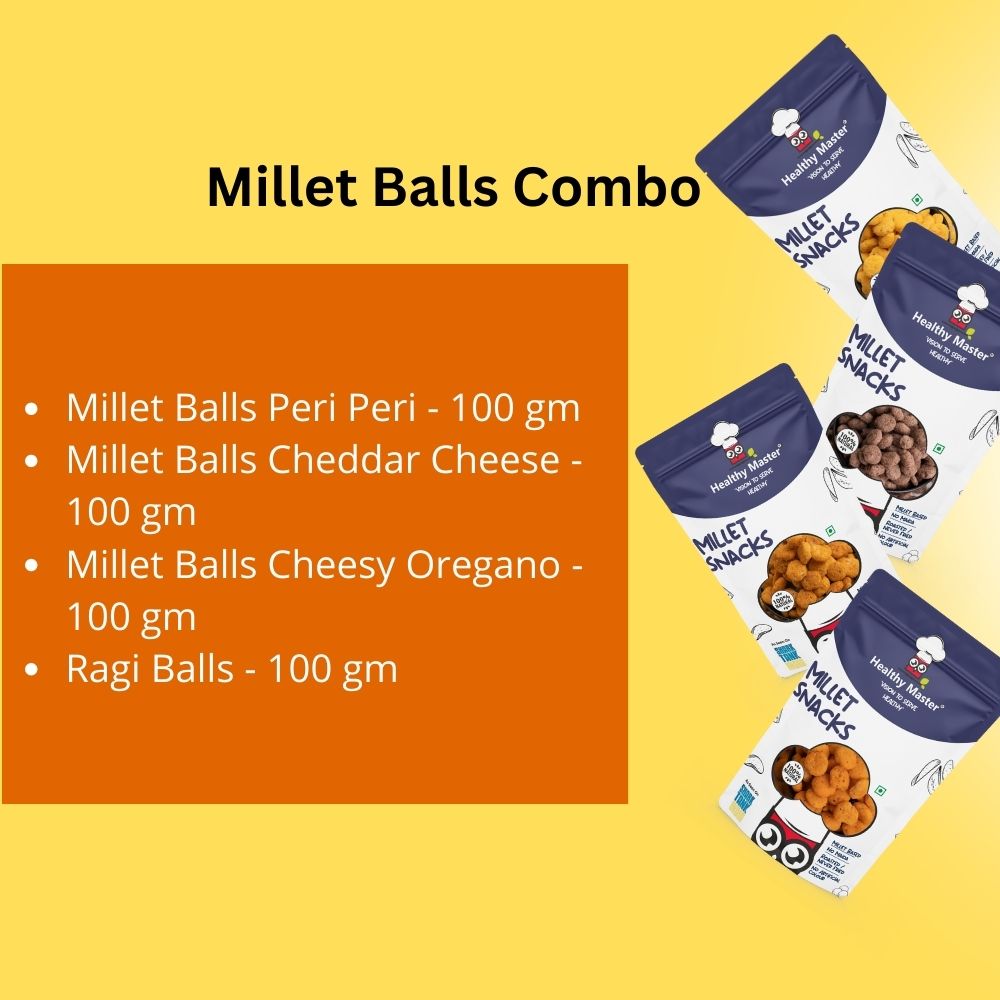 Healthy Millet Balls Combo
124 people are viewing this right now
Sale price
₹ 360.00
Regular price
₹ 540.00
Tax included.
Get 25% Off upto ₹300 on Flavoured Nuts, Min. Order Value ₹699
10% discount on first order using code HELLO10, Min. Order Value ₹699 *Not Aplicable in Dryfruits and Gift Boxes
Freebies on orders above Rs. ₹700
Free delivery on all orders above ₹699

Guarantee safe & secure checkout
PAN India Free Shipping : On all orders over 699
Healthy Millet Balls Combo
Sale price
₹ 360.00
Regular price
₹ 540.00
Millet is the most nutritious food on earth. When it is combined with other healthy ingredients, the health benefits from millet are dramatically enhanced. Due to its wide variety of nutrients, one bowl of millet contains a wealth of health benefits. They are gluten-free and contain high levels of protein which is good for muscle development. Millet also contains vitamins A, B, C, and D. It is loaded with essential nutrients such as iron, magnesium, calcium, and phosphorous. When you eat millets or millet-based products, then your body will get richer in calcium.
Millets are rich in vitamins, proteins, and minerals. Apart from being nutrition-dense, these tiny health-boosters also have the amazing benefit of providing you with the right amount of energy for day-long activities without inducing any kind of side effects.
Healthy Millet - Balls combo consists of : Ragi balls - 100gms, Millet balls cheddar cheese balls - 100gms ,Millet balls cheesey orgeano balls - 100gms, Millet balls peri peri - 100gms.
<P>This combo benefits in having a healthy life with healthy snacks which are also good in low calorie and high in dietary fiber</p><p> Good Source of Antioxidants.</p><p> Helps in Weight Loss and prevents obesity. And also are Rich in nutrition.</p>
<p><strong>Healthy Millet - Balls combo consists of : </strong></p><p>Ragi balls - 100gms </p><p> Millet balls cheddar cheese balls - 100gms </p><p>Millet balls cheesey orgeano balls - 100gms </p><p>Millet balls peri peri - 100gms.</p>
<p><strong>1)What is the storage and shelf life of&nbsp;Millet Balls Combo?</strong></p>
<p>It can be stored in an airtight container for up to 4months.&nbsp;</p>
<p><strong>2)What is special about Healthy Master's Millet Snacks?</strong></p>
<p>It is natural,non-fried without any preservatives</p>
<p><strong>3)Is it gluten-free?</strong></p>
<p>Yes</p>
Healthy Millet Balls Combo