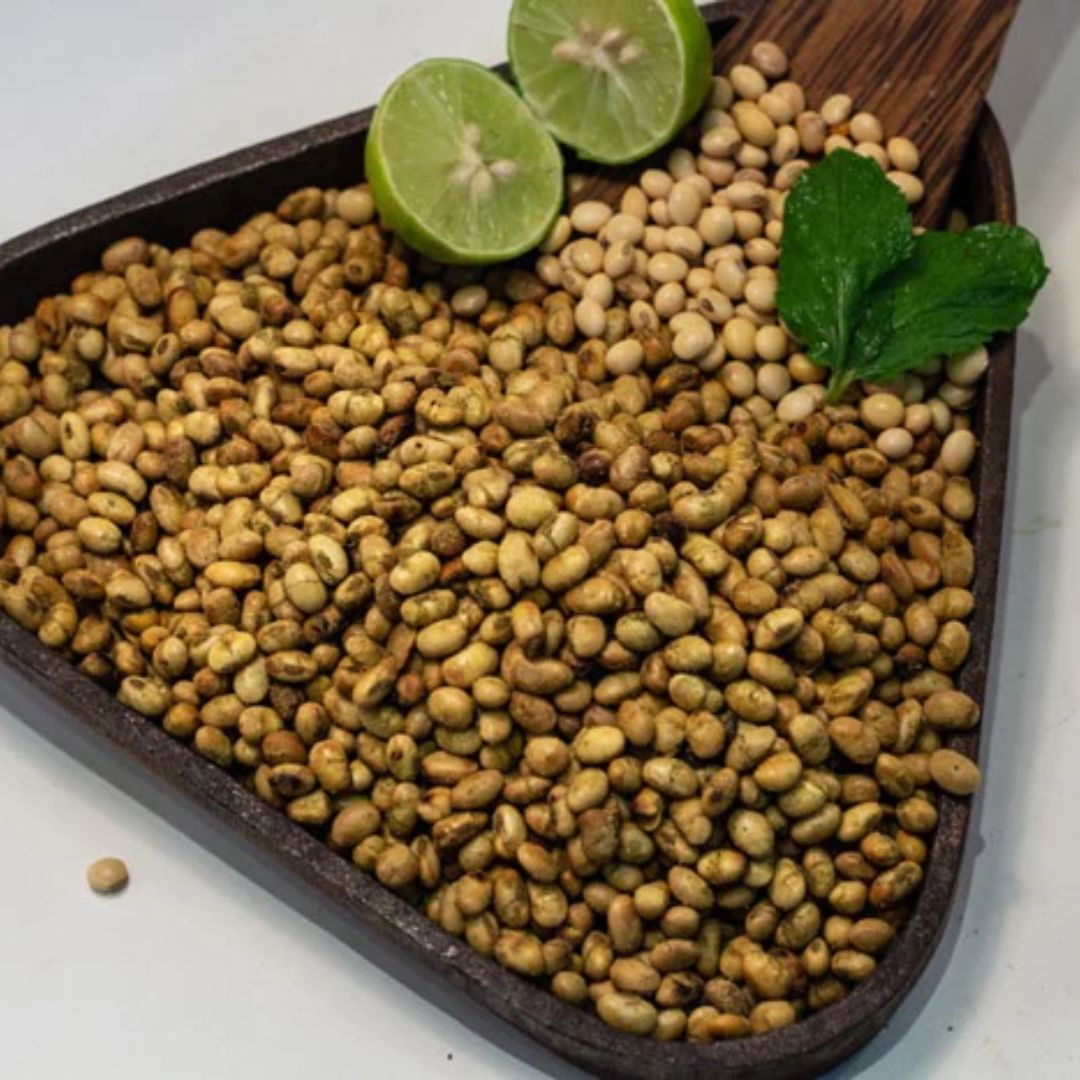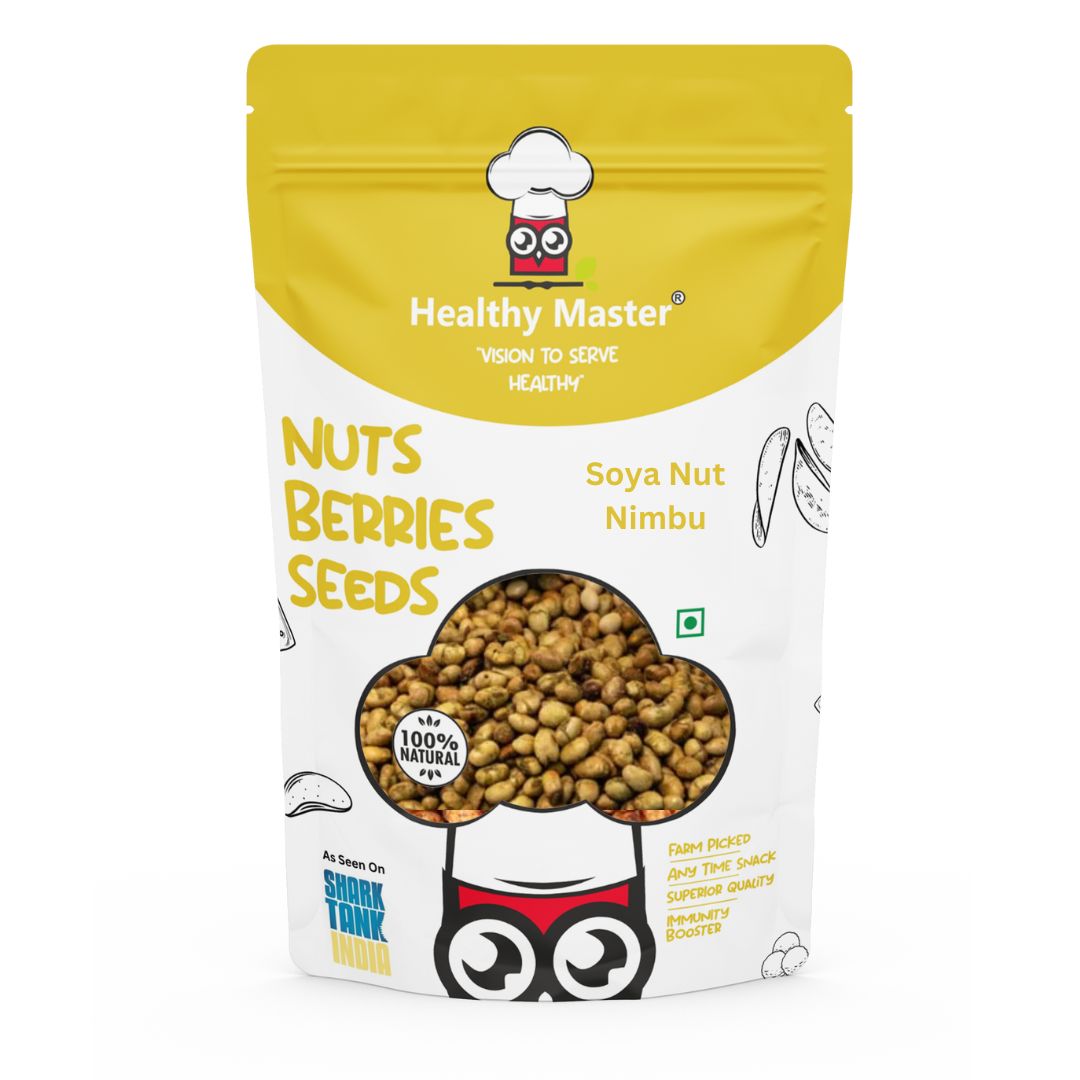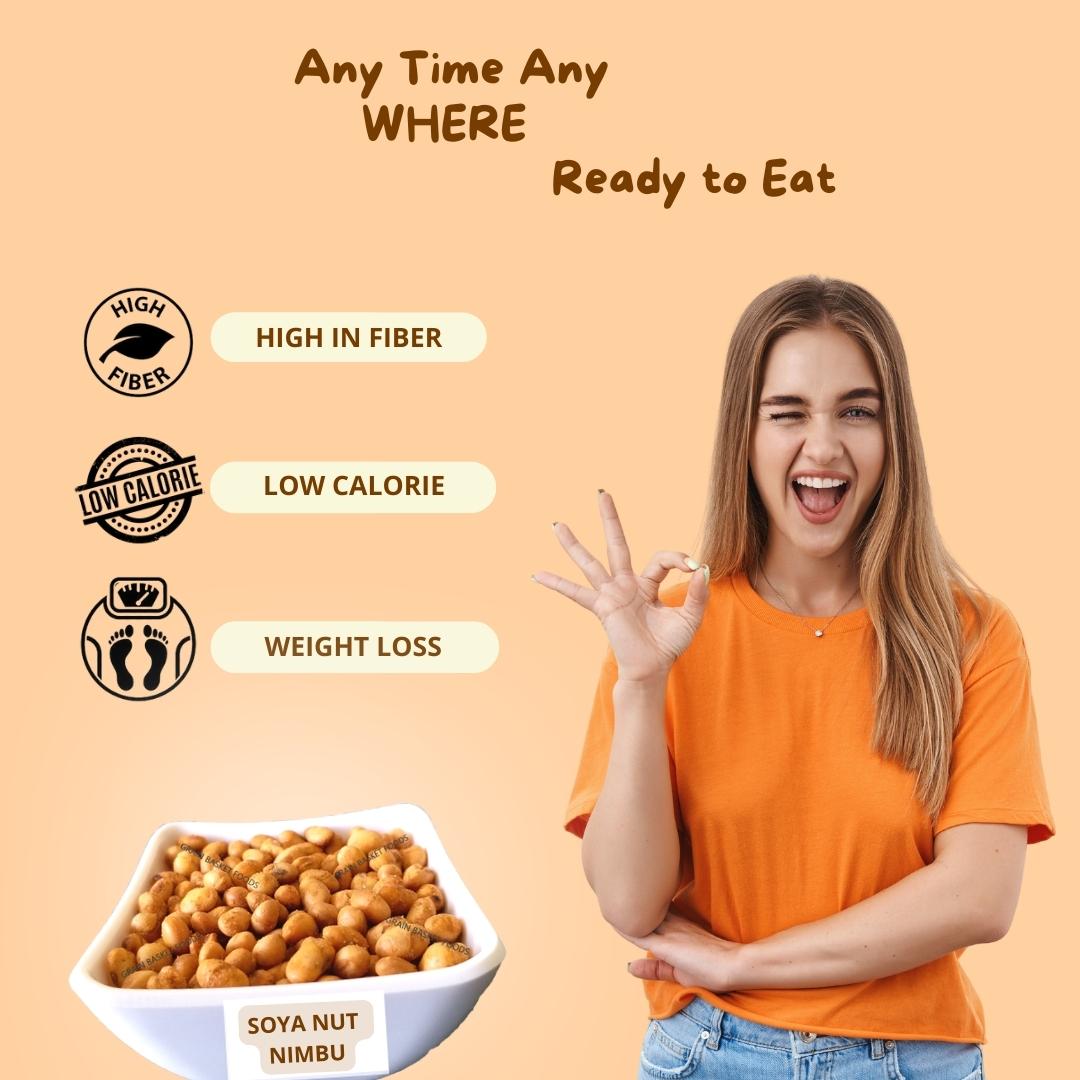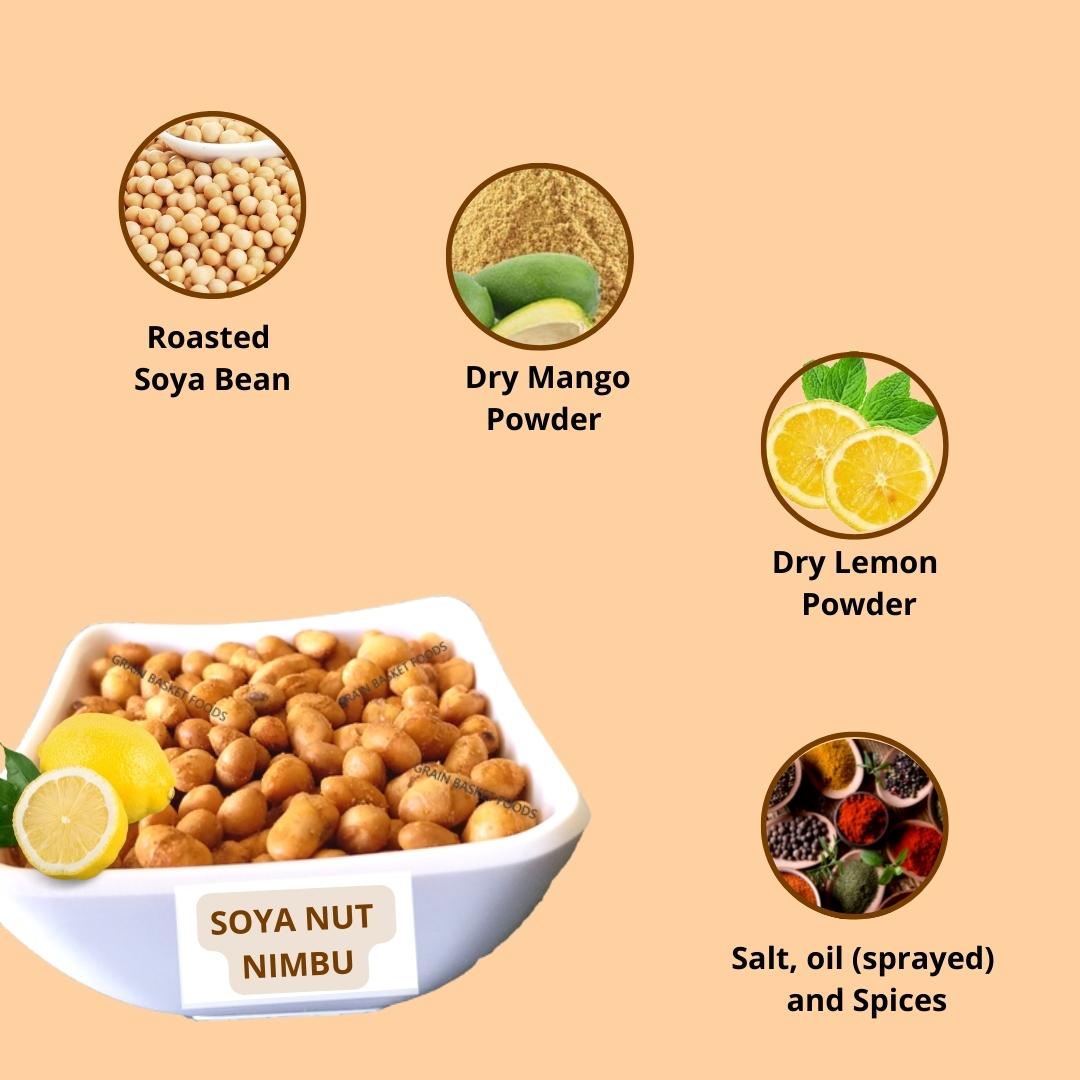 148 people are viewing this right now
Sale price
₹ 350.00
Regular price
₹ 400.00
Tax included.
Get 25% Off upto ₹300 on Flavoured Nuts, Min. Order Value ₹699
10% discount on first order using code HELLO10, Min. Order Value ₹699 *Not Aplicable in Dryfruits and Gift Boxes
Freebies on orders above Rs. ₹700
Free delivery on all orders above ₹699

Guarantee safe & secure checkout
PAN India Free Shipping : On all orders over 699
Go nuts for the nutty texture and subtle, savory taste of our roasted soya nuts nimbu. These nuts are a healthy snack. These nuts have been gaining popularity in the recent years because they are high in protein, low in carbohydrates, and are good for you cholesterol. These nuts have an earthy flavor to them that many people enjoy, and it can make them unique to other snacks on the market today. Get Nimbu Flavoured Roasted Soya Nuts India from healthy master.
There are many benefits of soya nuts,you can reduce weight by adding this food to your diet. Soya nuts helps in reducing blood pressure due to its content of potassium. Soya nuts are rich in nutrients and are a great addition to the diet of people who want to lead a healthy life. They are best known for their nutrient content, including protein, iron, zinc, calcium and vitamin B12. Soya provides good health benefits such as it can enhance memory, improve concentration and reduce stress. It also helps you to be calm. Get Soya Nuts Nimbu Online and avail maximum offers.
Health Benefits Of Soya Nuts Nimbu:
High in protein
Good for heart
High in fiber
Great snack
No cholesterol and low in saturated fat
Good source of polyunsaturated fats
Rich in omega-3s
Promote bone health.
Aid weight loss.
Source of antioxidants.
Ingredients:

Roasted Soya bean
Salt
Edible Sunflower Oil (sprayed to induce flavour)
Dry mango powder
Yellow chilli powder
Dry lemon powder, spices and condiments.


Nutrition value - Per 100g

Energy 491kcal
protein 43gm
total fat 21g
sodium 5.76g
calcium 180mg
fibre 11gm

1)What is the storage and shelf life of Soya Nuts Nimbu?

It can be stored in an airtight container. Shelf Life is 4 Months

2)What is special about Healthy Master Soya snacks?

It is non-fried without any preservatives and a natural source of protein

3)Is it gluten-free?

Yes

4)Is it Keto-friendly?

Yes

5)How it tastes like?

It is medium spiced, sour with the hinge of lemon, and can be munched at any time of the day
Healthy Fine Product
We really like the fresh-roasted, nutty taste of these soynuts
Healthy Fine Product
This soya are tasty crunchy .Will order again . Recommend for all
Excellent product
These are amazing . These are so good I ordered them a second time. I got two bags perfect.
Super tasty
These nuts tastes as good as any of the high end brands and taste just as fresh, and the price is...well...priceless. I eat nuts everyday
Worth purchasing .
Oh my goodness, have always been my favorite nut until now...these are better than I could have imagined