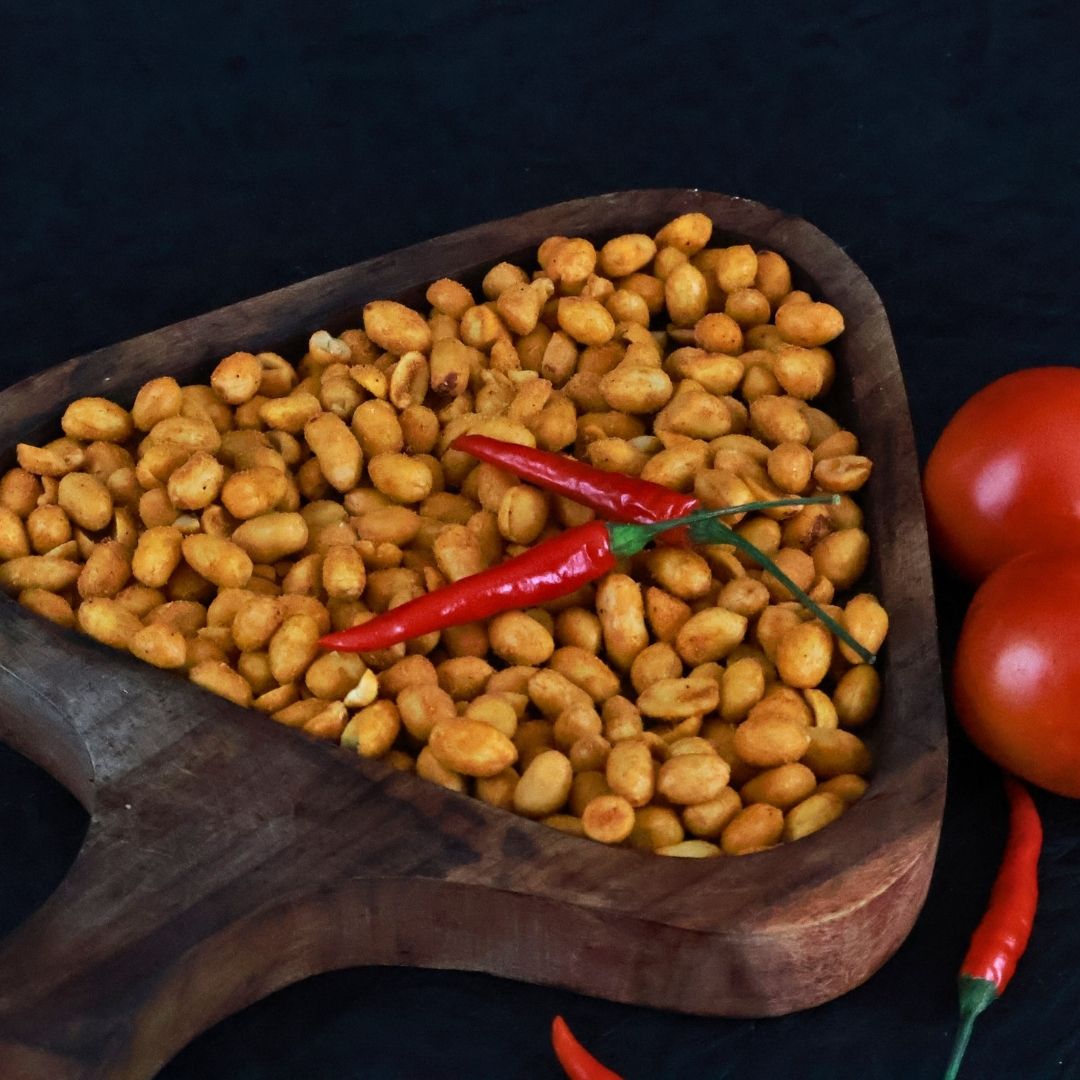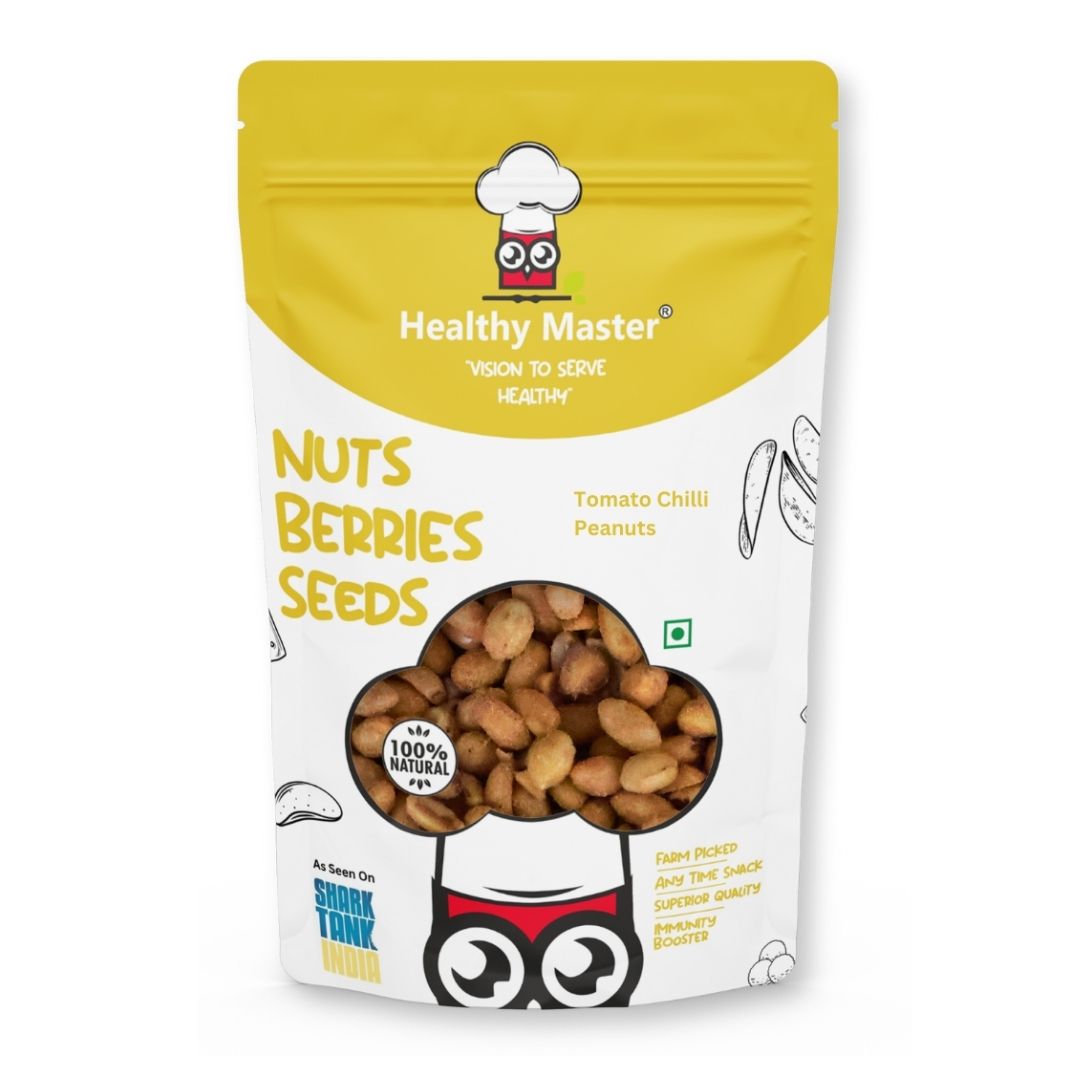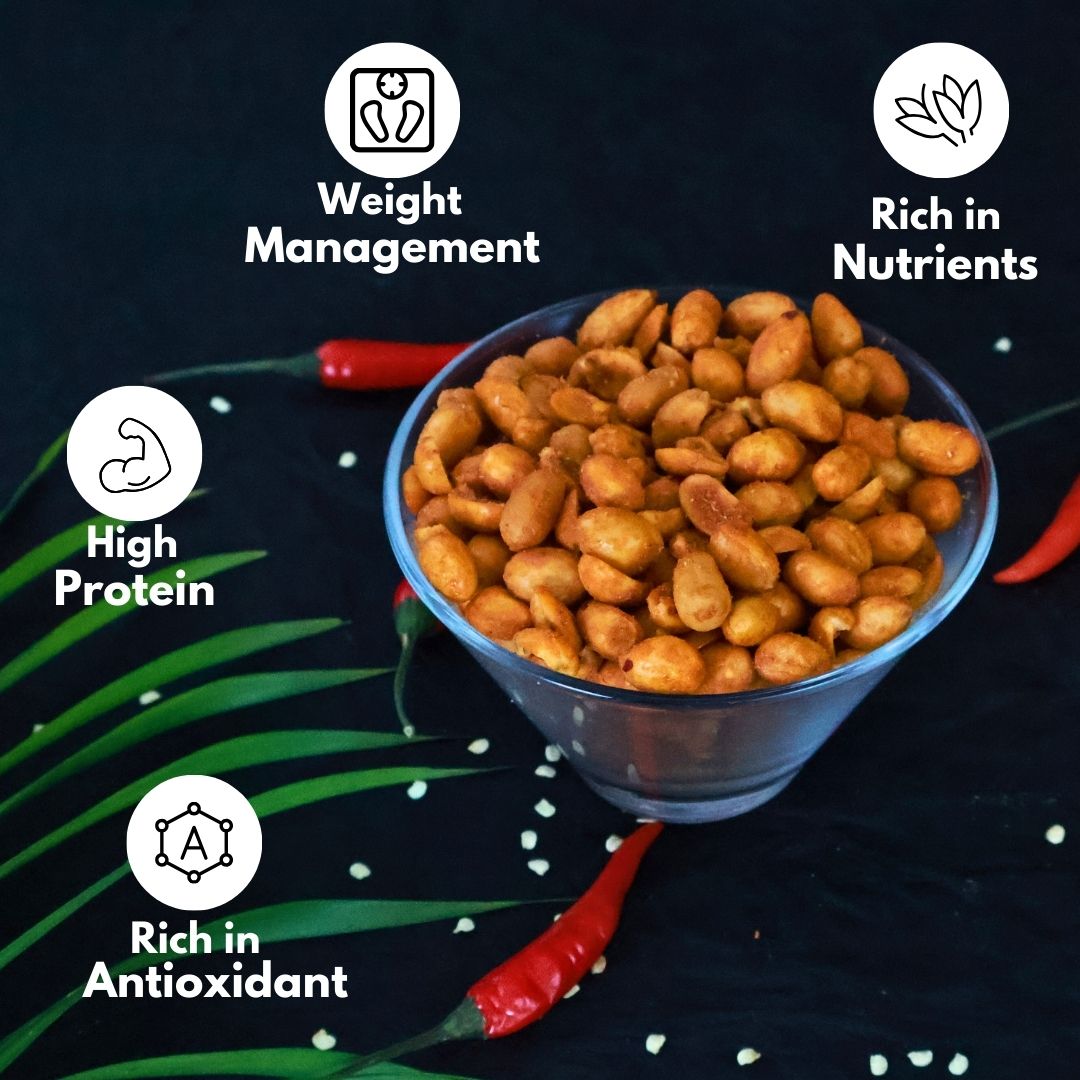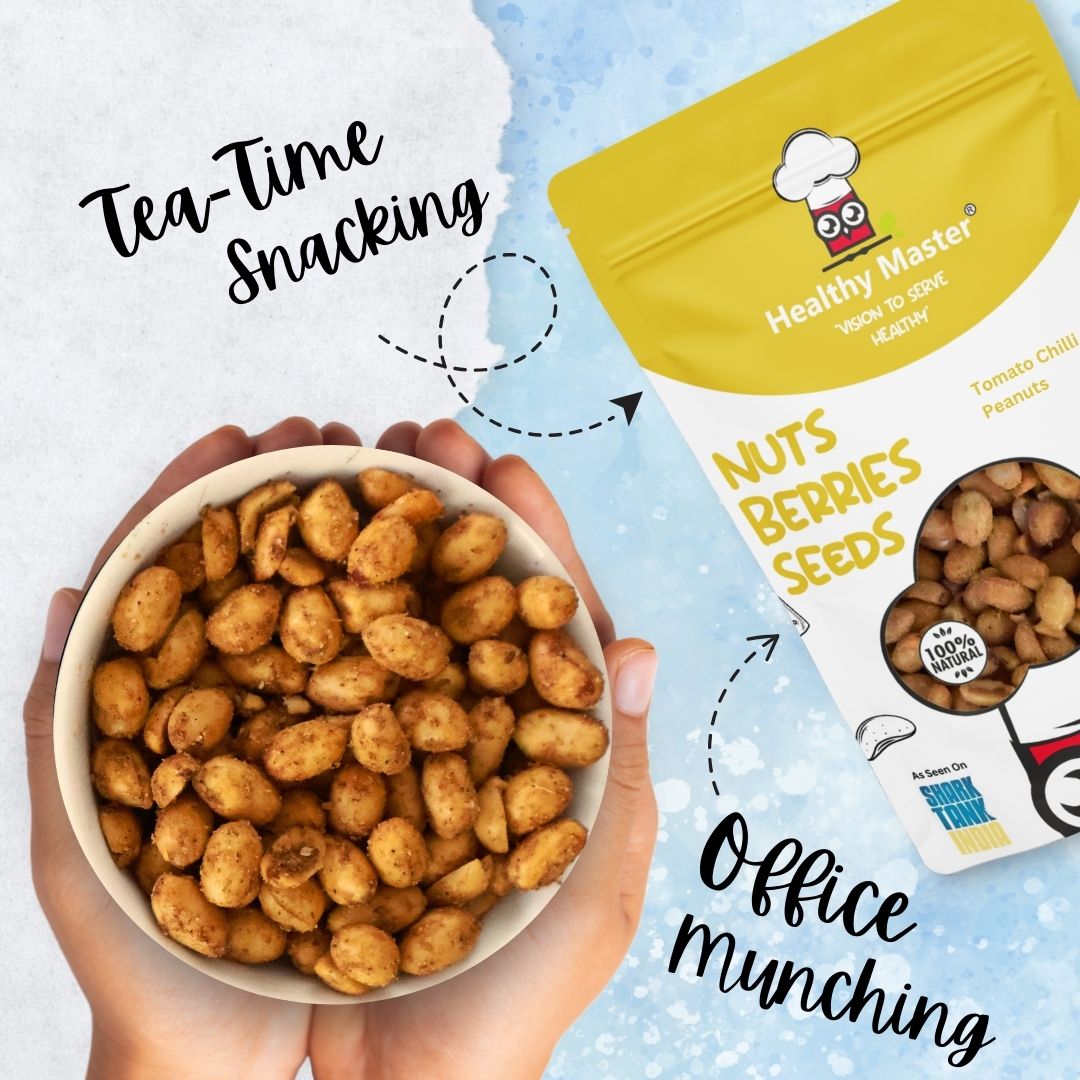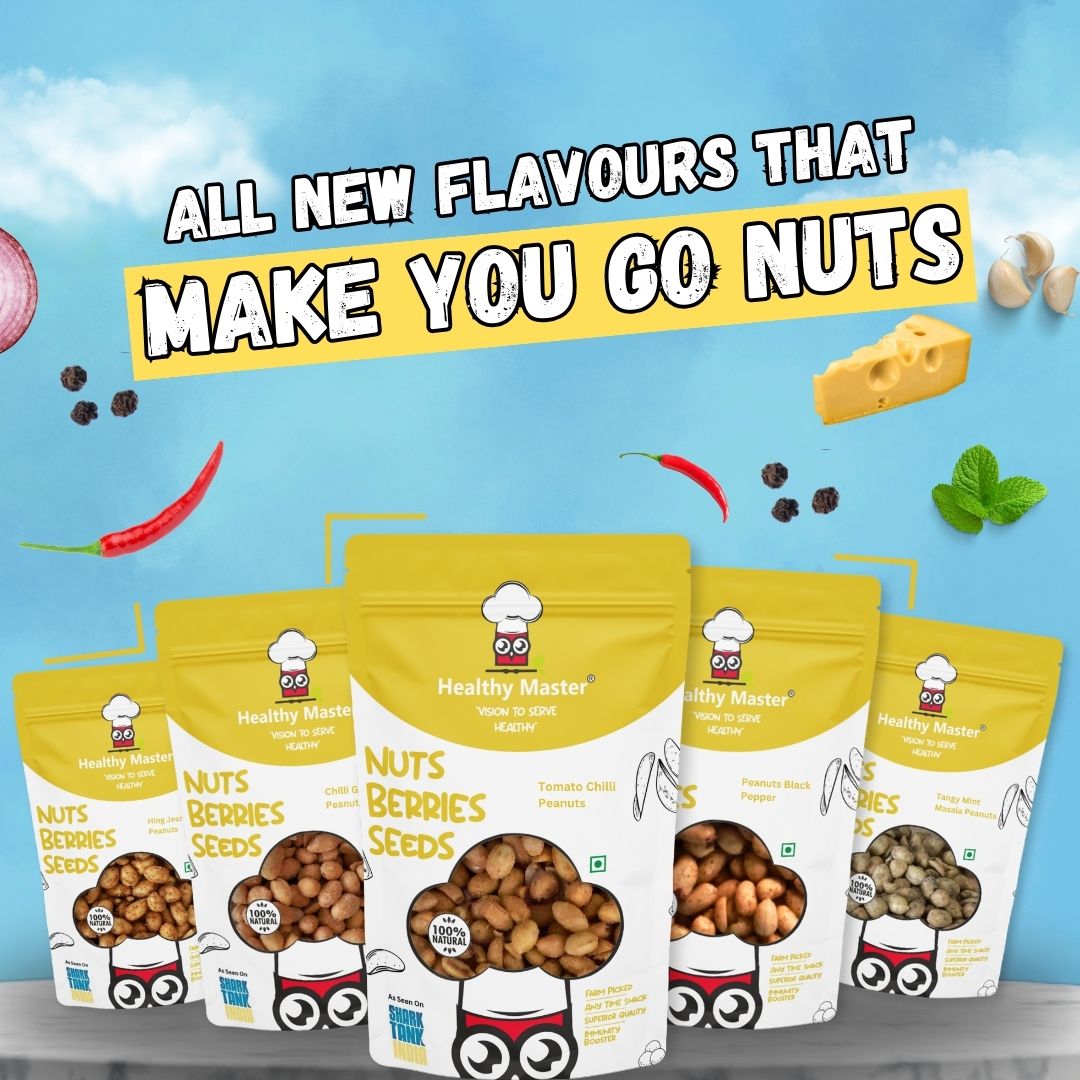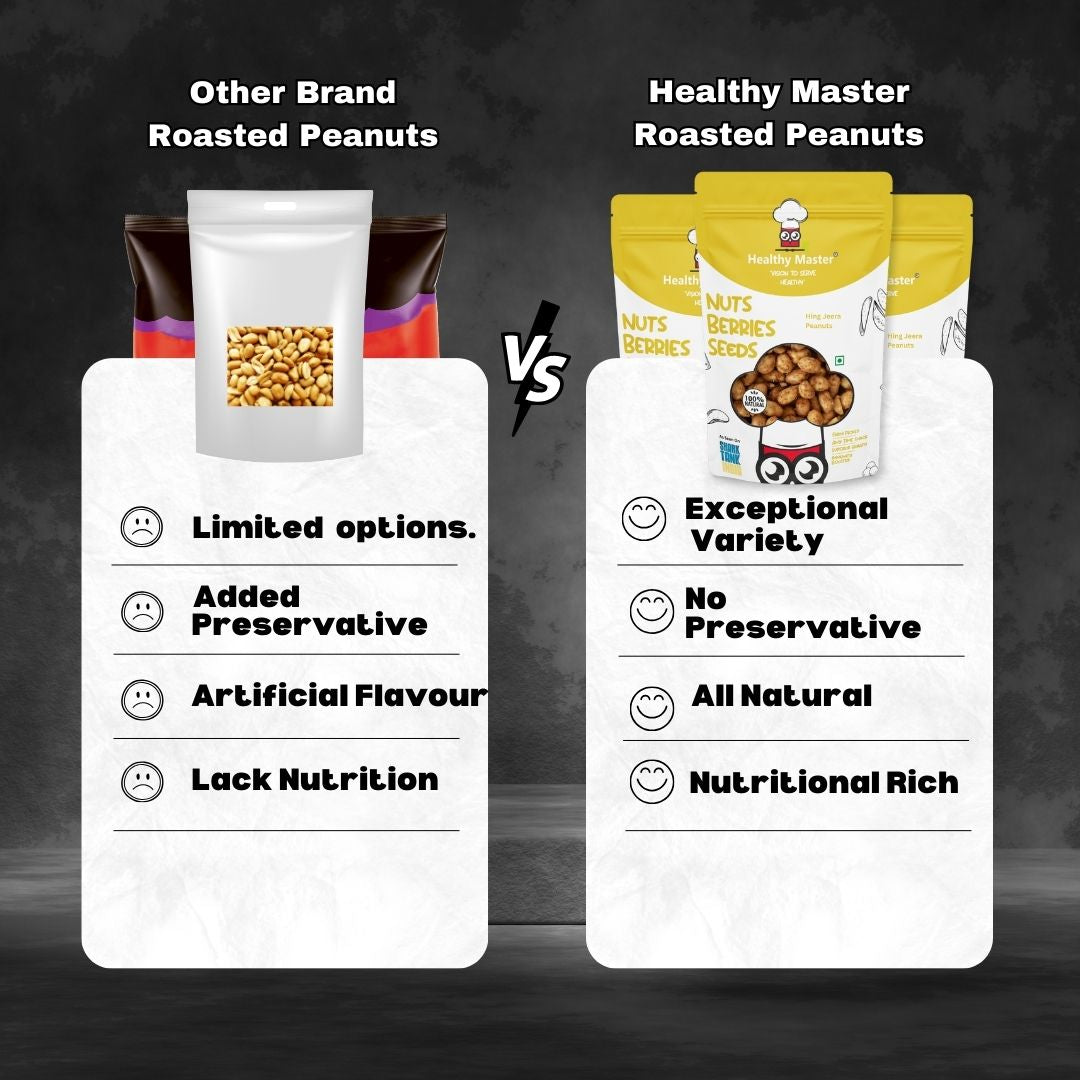 179 people are viewing this right now
Sale price
₹ 140.00
Regular price
₹ 210.00
Tax included.
20% OFF on first order with code HELLO10
Freebies on orders above Rs. ₹700
Free delivery on all orders above ₹699
Extra Flat 5% OFF on online payment
Refer and Earn Rs. 100

Guarantee safe & secure checkout
PAN India Free Shipping : On all orders over 699
Indulge in a taste sensation with our Tomato Chilli Peanuts. These premium-quality peanuts are roasted to perfection and coated in a tantalizing blend of zesty tomato and fiery chili seasoning. Each bite offers a satisfying crunch followed by an explosion of bold and spicy flavor. Whether you're hosting a gathering, watching the game, or simply snacking, our Tomato Chilli Peanuts are the ultimate choice to satisfy your spicy cravings. Elevate your snacking experience with this addictive and versatile treat.
<p><strong>H</strong><u><strong>ealth Benefits Of Peanuts :</strong></u></p>
<ul>
<li>&nbsp;<strong>Excellent Source of Biotin which is essential for pregnant women. </strong></li>
<li><strong>&nbsp;Protect against Gallstones. </strong></li>
<li><strong>&nbsp;Stimulate the immune system.</strong></li>
<li><strong>&nbsp;Lowers blood sugar levels </strong></li>
<li><strong>&nbsp;Boost Hair growth.</strong></li>
<li><strong>High protein.</strong></li>
<li><strong>Healthful fats.</strong></li>
</ul>
<p><strong>1)What is the storage and shelf life of&nbsp;Peanuts?</strong></p>
<p>It can be stored in an airtight container. Shelf Life is 4 Months.</p>
<p><strong>2)What is special about Healthy Master Peanuts snacks?</strong></p>
<p>It is non-fried without any preservatives and a natural source of&nbsp;protein and of very good quality.</p>
<p><strong>3)Is it gluten-free?</strong></p>
<p>Yes</p>
<p><strong>4)Is it Keto-friendly?</strong></p>
<p>Yes</p>
<p>&nbsp;</p>