Blog
The Benefits of Consuming Fruits in Their Dried Form
by internal bsocial on Aug 11, 2023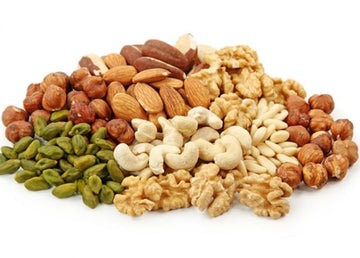 In this world full of concrete forests and pollution, the most neglected part of human lives is their health. People say health is wealth, but in today's world wealth, is primary, and health has become secondary. In the rat race of technology, we must overtake others in terms of success and wealth. However, health is left behind in this race. Increasing stress and pollution combined with modified lifestyles has caused a major deterioration of the health of people. The advanced era of technology thus demands more attention towards the neglected aspect of our lives, and that is health.
Besides daily workouts, another thing that is an absolute must to maintain good health is a nutritious diet. Doctors prescribe good food habits like having ample green vegetables, proteins, vitamins, and minerals. These are the building blocks of a perfectly healthy system. The role of dry fruits remains unparallel in providing adequate nutrition amidst all the junks. Purchase dry fruits online will minimize the time and effort of going to markets to get some.
Some Dry Fruits to Include in your Diet:
dry fruits
Including some nuts in your diet will provide you with a sufficient amount of protein. Almond is the ones that will enhance your taste buds with great taste. Almond is great sources of vitamins and minerals, which is required for healthy bones, teeth, and hair. Almonds help in proper fat metabolism in your body and help in fat reduction. It also controls blood sugar levels by controlling glucose production.
Try to include some nuts full of goodness in your list of healthy foods. The walnuts are the best choice. They are rich in omega fatty acids and are listed under brain nourishing foods. The shells of the walnuts have antioxidants like tannins and flavonoids and help in preventing oxidative damage in the body.
If you want to amalgamate taste with nutrition, dates are a perfect choice. Loaded with sucrose, they give an instant burst of energy. These fiber-rich foods promote better digestion.
Next on the list is apricots. They possess Vitamin A and E that prevents cell damage and promote a better immune system. Apricots also have good quantities of calcium and potassium that maintains good health of bones and teeth. Radiance in the skin is also associated with a daily intake of Vitamin A. Taking a few apricots daily can thus solve various purposes.
Cancer is one of the deadly diseases that affect the majority of the population nowadays. Treatment of cancer is still questionable, but as we know, prevention is better than cure. Adding a few cashews to your diet can prevent the risk of cancer. The presence of Selenium and Ellagic acid gives hope in cancer prevention. Vitamins like E and B6 are also responsible for repairing potential cell damage.
Conclusion- There are various dry fruits, each having a special function associated with it. Most of the time, dry fruits are the complete package of essential nutrients that are required for our health. If you get bulk dried fruits from a trusted source, you can save much of your time and energy searching for various dry fruits in the market.