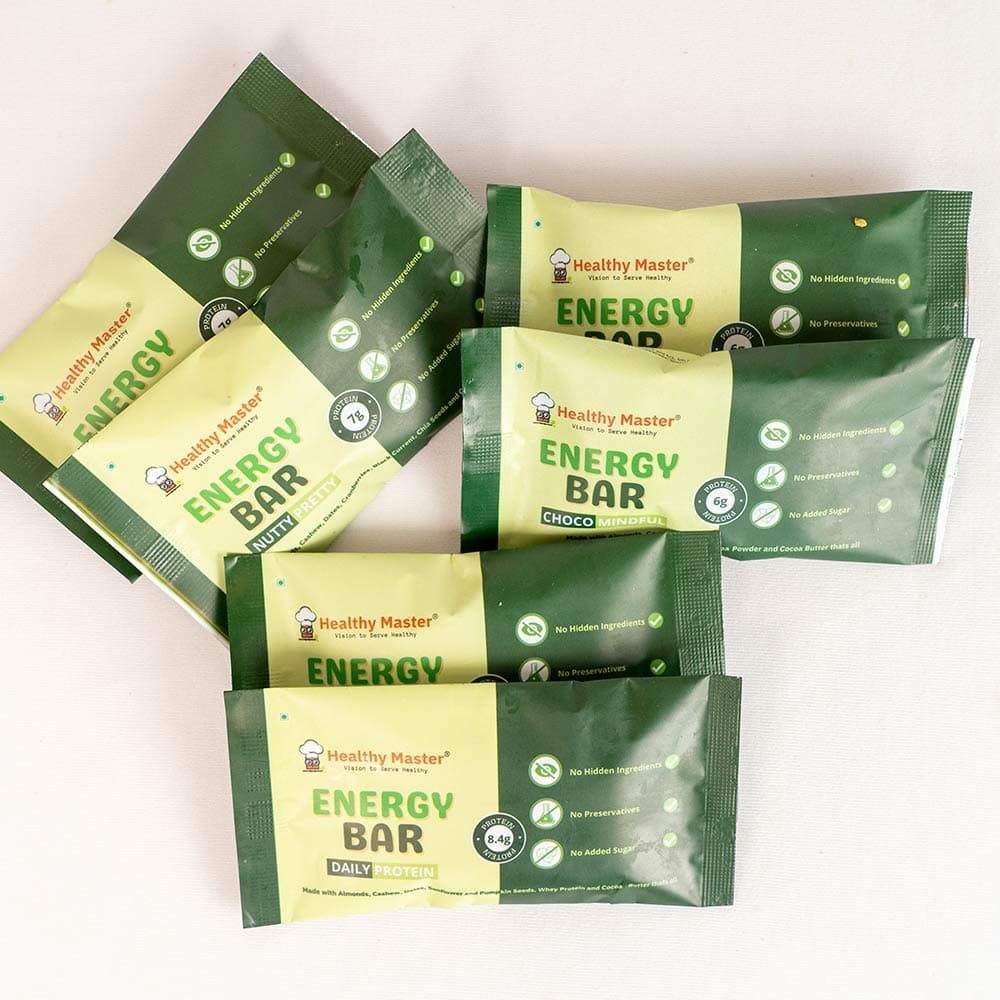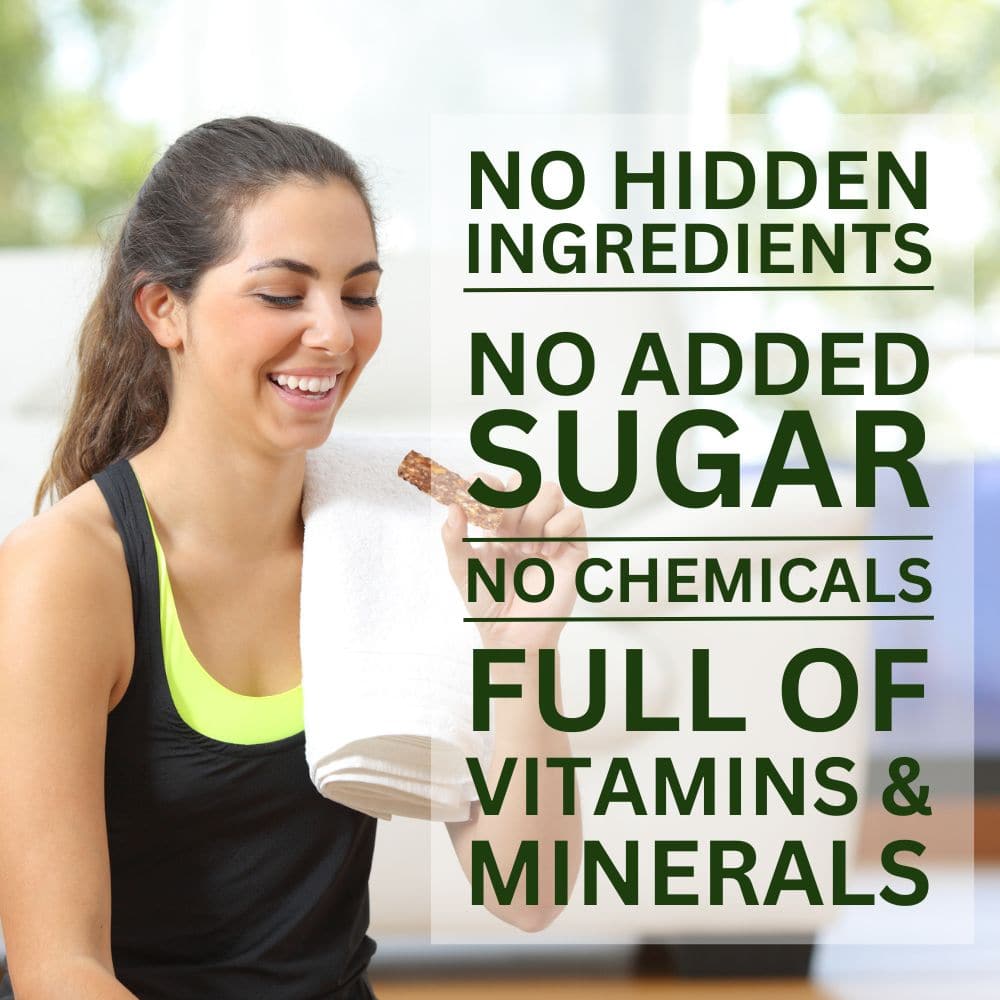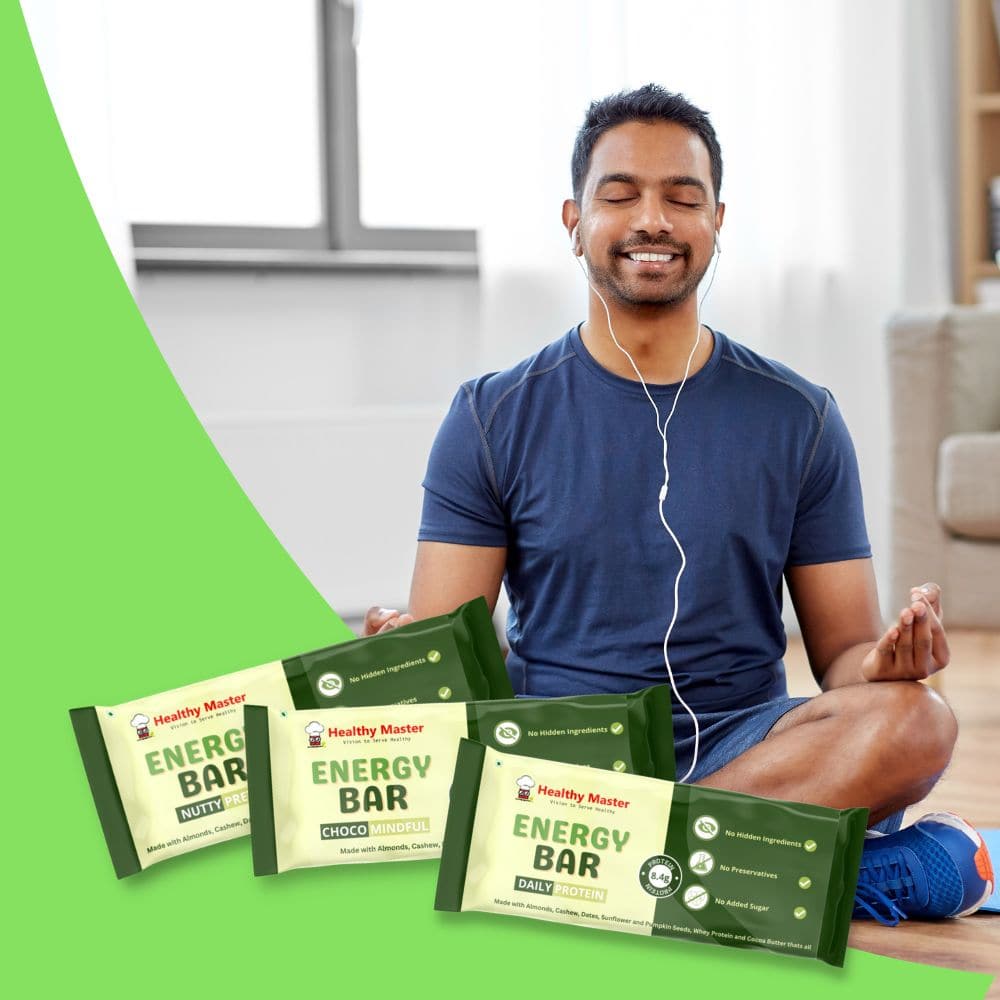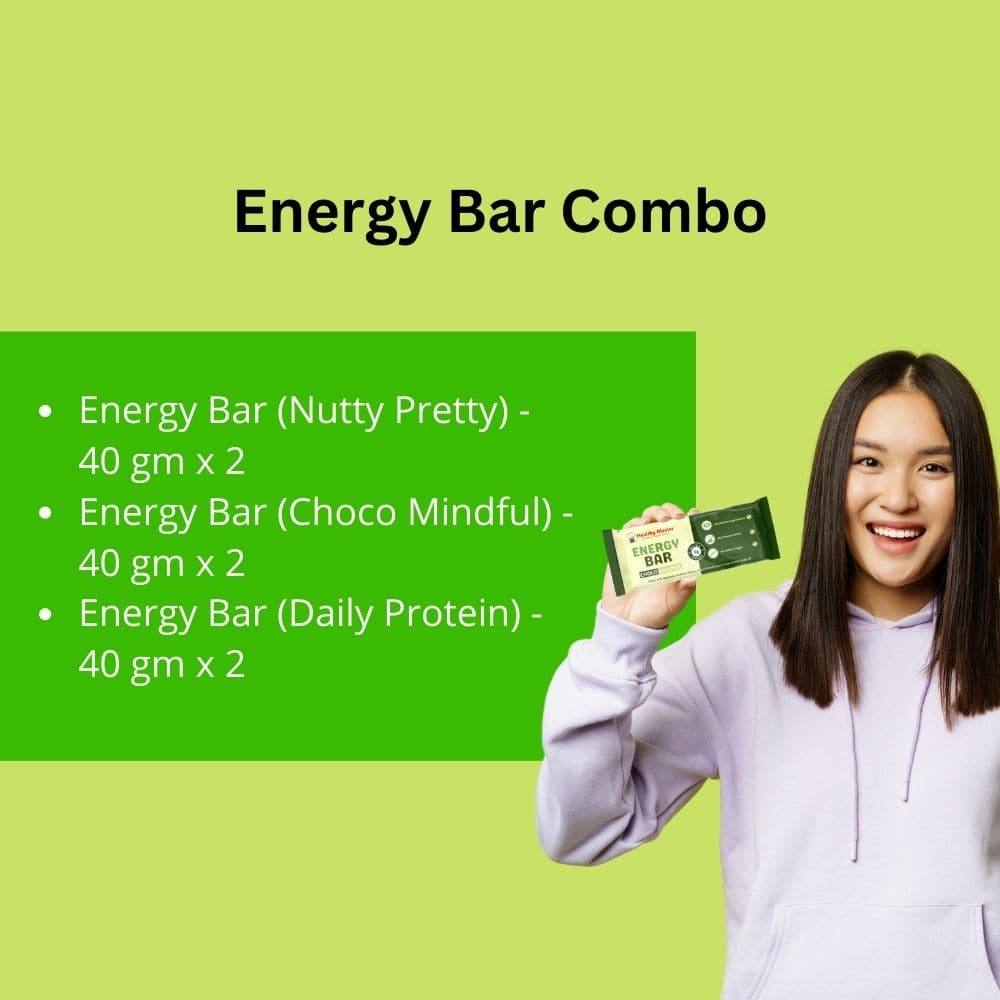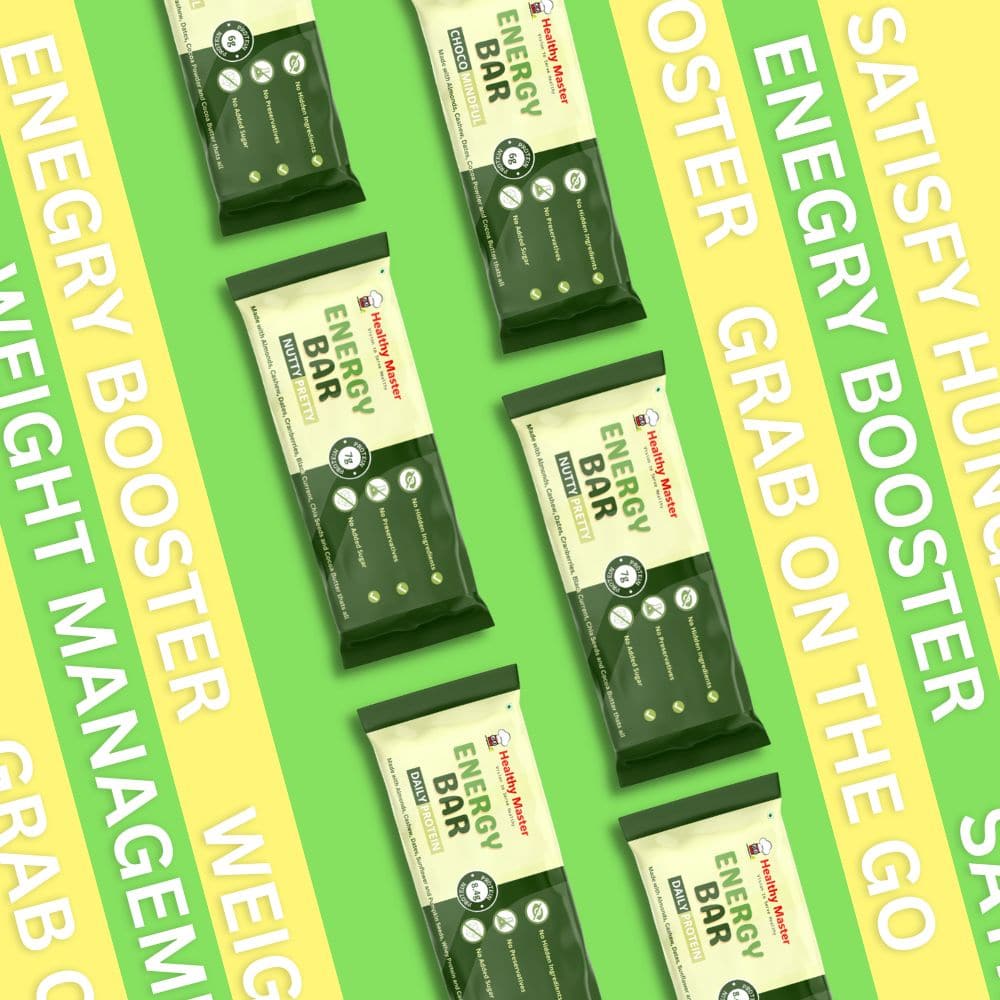 166 people are viewing this right now
Sale price
₹ 600.00
Regular price
₹ 720.00
Tax included.
20% OFF on first order with code HELLO10
Freebies on orders above Rs. ₹700
Free delivery on all orders above ₹699
Extra Flat 5% OFF on online payment
Refer and Earn Rs. 100

Guarantee safe & secure checkout
PAN India Free Shipping : On all orders over 699
Energy Bars Combo
Sale price
₹ 600.00
Regular price
₹ 720.00
Energy Bar Combo is a pack of three of the most nutritious and delicious energy bars, designed to provide you with the right amount of energy and nutrients. Nutty Pretty is a nut-based bar that packs a punch of flavor, making it perfect for anyone looking for a quick and satisfying snack. Choco Mindful is a rich, chocolate-based bar, perfect for satisfying your sweet tooth while still getting a good dose of nutrients. Daily Protein is a high-protein bar, perfect for athletes and fitness enthusiasts who need a quick boost of energy before or after a workout. With the Energy Bar Combo, you'll have the perfect snack for any occasion, whether you're on the go or just need a quick pick-me-up. Get your hands on the Energy Bar Combo today and start fueling your body the right way!
<p>No Added Sugar</p>
<p>No preservatives</p>
<p>No Hidden Ingredients</p>
<p>Get Instant Energy</p>
<p>Travel on Go Snack</p>
<p>Best munching for you &amp; your loved ones</p>
<p>Great health with delicious taste</p>
<p>Easy to incorporate into your diet</p>

<ul>
<li>Almonds</li>
<li>Cashew</li>
<li>Dates</li>
<li>Cranberry</li>
<li>Cocoa Butter</li>
<li>Black Current</li>
<li>Black Current</li>
</ul>
<p><strong>1) How should it be stored.</strong></p>
<p>It should be stored in an airtight container.</p>
<p><strong>&nbsp;2) What is special about Healthy Master Energy Bar varieties?</strong></p>
<p>It is natural,non-fried without any preservatives, rich in fibre and protein that serves as a healthy munching</p>
<p><strong>&nbsp;3) Does it have any added sugar?</strong></p>
<p>No</p>
<p><strong>&nbsp;4) Is it Keto Friendly?</strong></p>
<p>Yes</p>
<p><strong>&nbsp;5) Is it Glutten Free?</strong></p>
<p>Yes</p>
Recommended to buy
Best tasting and very good quality easy for carrying in bag liked by my all family members
Best in nutrition
Product was good in terms of taste ,packaging inggredients .It has good nutritional value for person who is in fitness freak
ITS GOOD PRODUCT
This energy bar combo is good in taste andv easy to digest value for money
One of the healthiest bar
This is 2nd time purchase and i am love with this bar . I have added this to my dailly routine diet and it work wonders
Yummy and healthy
Its too yum and healthy too . All flavours are my favourite .Healthy option for breakfast .One is enough for one time