Blog
6 Amazing benefits of Gond Katira
by Shopify API on Oct 20, 2021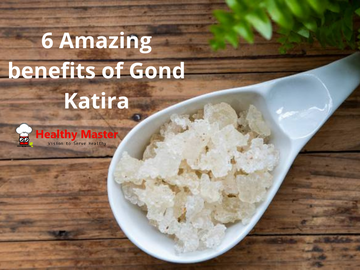 Nowadays everyone is trying to pile on muscle, but it is very difficult to do if your body is carrying extra fat. However, there is a simple way to gain muscle and lose fat at the same time. Gond Katira can help you accelerate your weight loss and put on lean muscle mass. Gond Katira Side Effects? Not many of them! You can take full benefit of this incredible fruit of the Katira tree. Here are some of the Health Benefits Of Gond Katira.
1. Maintaining a good digestive system
Keeping a good digestive system is extremely essential for your overall health. A good digestive system helps you feel energized throughout the day, keeps your skin nice and glowy, and keeps you fighting the chronic niggles that haunt us on a daily basis. The health of your digestive system is very important because it directly impacts the overall health of your body. If you have a weak digestion system, you will not only feel the negative effects in your body but also experience poor health and slow down in your metabolism.
A healthy gut is intrinsically linked to our overall well-being. It is the center of our body's connection with the outside world. A poor digestive system can cause us to experience all sorts of health-related issues such as skin problems, fatigue, joint pain, or even autoimmune disease. It is important that we take care of this most delicate part of our body with foods that are best for gut health and Gond Katira is one such herb that has phenomenal benefits for your digestive system.
2. Curing dehydration/treating heat-strokes
Gond Katira is one of the most useful natural home remedies for curing dehydration and treating heat strokes. This herb can be found in almost all households because it has numerous medicinal properties. It is used in traditional Ayurvedic medicines to treat diarrhea, dysentery, cough, hemorrhoids, etc. It is also good for loss of appetite, general weakness, and seasonal infections among other things. It is even used in the treatment of dehydration, cirrhosis of the liver, heart strokes, and many more diseases. Gond Katira also has hepatic, cardiovascular, and detoxification properties apart from draining heat from the body.
3. Boosting immunity and recovery
Gond Katira is used for boosting immunity and recovery. It also works as an antiviral agent to boost the immune system in the body. Gond katira helps in improving the blood circulation in the body by increasing the rate of blood flow all over the human body. The optimum level of oxygen in the blood is the main for maintaining our immune system. Gond Katira plays a vital role in boosting immunity and curing infections. It is one of the amazing abilities of Gond Katira. It has anti-bacterial and anti-fungal properties that help to fight against bacteria and another fungus.
4. Beneficial for skin health
Gond Katira is an ingredient used in cosmetics for skincare. Consumers who use Gond Katira seem to be pleased with the noticeable difference in their skin's health. Skin becomes softer and more hydrated. Because of the moisturizing properties, Gond Katira is commonly found in topical creams designed to treat various skin conditions including acne, eczema, dry skin, and others.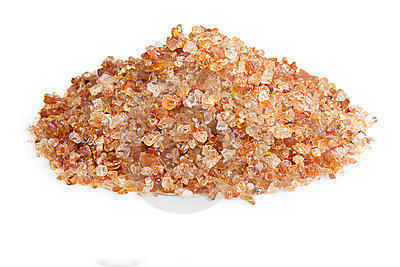 Gond Katira has so many benefits and one of them is to take care of your skin. The reason for this is because it promotes proper hydration of your skin at the cellular level so you may get a fresh and healthy look. Gond Katira is an ingredient that will provide effective results and that too, in a very short time. You will notice that your skin looks good and healthy soon after using it just once!
5. Regain strength post-pregnancy
After childbirth, a woman's body is extremely weak. Her bones become soft and she loses a lot of blood volume. The uterus shrinks in size and returns to its pre-pregnancy position inside the abdomen. All these changes take a toll on the body of a woman. The physical weakness prevents her from performing daily chores properly and adds to stress and fatigue when combined with other contributing factors such as hormonal imbalance etc. In such a state, one may feel depressed and disturbed. Postpartum depression can be referred to as a type of non-psychotic depression in women who have recently delivered a baby through delivery or C-section.
Gond Katira is used to regain strength post-pregnancy and it is very helpful in the healing of fractures. The Gond Katira is also believed to be effective in curing constipation and indigestion. It has medicinal qualities like anti-bacterial and anti-inflammatory and pain-relieving properties and thus helps in alleviating symptoms of arthritis, arthralgia and body ache.
6. Extensive use in the food industry
Gond Katira is an emerging new herbal health product that has found extensive use in the food industry. The versatile benefits of Gond Katira are changing lives across the globe. Gond Katira is used in the food industry to add flavor. Gond Katira contains nutrient values that are essential for oral health. You will be amazed to see the Gond katira price as it is very affordable.
In the present competitive scenario, even a small business firm wants to carve a place for its product in the consumer's mind. Keeping this in mind, companies and manufacturers of Gond Katira have started numerous ad campaigns and publicity programs and come up with new uses for this product. The different media channels available provide many opportunities to the companies that want to express their views and aims to the target group.
The Gond Katira is considered to be full of minerals that are not found in many other edible products. It also contains high levels of sodium, calcium, iron, and magnesium which makes it good for the digestive system. Being a matter of great importance in the food industry for ages thus people are aware of its wide usage in freezing, seasoning, preserving, and packaging purposes. The use of Gond Katira is not only confined to the food industry but also used in many other sectors for their valuable qualities. So it is an appealing product widely used for commercial purposes.