Blog
The Dry-Fruits Connect the Strings of Health
by Shopify API on Sep 03, 2021
We all are conscious of our health. Not only us, but we are also concerned about the health of our near and dear ones. We need the right type and quantity of nutrients in our diet to maintain proper health. However, in our busy schedule, it is nearly impossible to maintain a diet to provide essential nutrients in our bodies. With all the essential nutrients, dry fruits form the best alternative to different types of nutrient-packed foods available in the market. You need not wait for specific seasons to get nutrient-rich fruits and vegetables. You can buy the best quality dry fruits online and let your body get all the essential nutrients in one go in a hassle-free manner.
Health Benefits of Dry Fruits
Almonds are an inseparable part of our diet when it comes to nutrition. Almonds are the storehouse of all the rich nutrients that play an essential role in red blood cell production. Daily doses of vitamin B1, copper, iron, and phosphorus are the daily requirement for producing red blood cells. Almond nuts are beneficial and helpful for maintaining the best condition of the skin and nails. You can have the nutrition of almonds in various forms. It can be in the form of almond milk or cream. The almonds can also find application in a fine almond paste and, the large amounts of fibres in it helps in proper digestion. It helps to relieve constipation issues and headaches also. Using almond oil in hair enhances the growth of lustrous hair.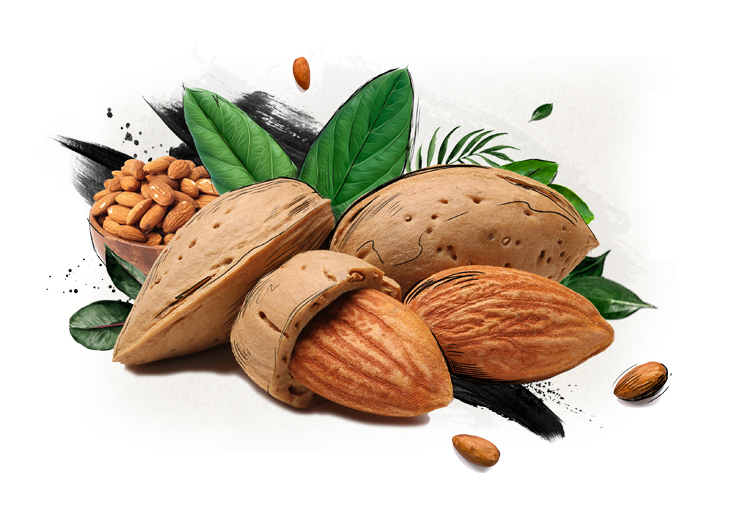 Want to get a bit healthy from the skinny outlook? The first thing that you should be doing is to soak some raisins in a bowl of water. Nothing is so special about it. The black and green grapes can transform into nutritious resins when they dry. If you leave some grapes to dry, you will get raisins out of them that are rich in iron. If your doctor complains about you having lower haemoglobin, have some raisins to raise your haemoglobin level. Although the raisins have high sugar content, controlled intake may help an individual to have a healthy weight gain.
The walnuts are the complete nutrient package with significant concentrations of beneficial fatty acids. ALA is a major constituent of such fatty acids. It helps in maintaining the proper growth and metabolism of the body. The fatty acids present in the walnuts are mono-saturated ones and are beneficial for normal body activities. They help to reduce the triglyceride level in the blood. It also takes care of the heart, thus preventing any heart ailments. In addition to the fatty acids, walnuts are the rich storehouse of nutritious elements like foliates and niacin. Some amounts of antioxidants like riboflavin and thymine are also a part of the walnuts.
Another category of nuts having high nutritional value is cashews. Unlike other nuts and dry fruits, cashews have major of them constituted with proteins. Proteins in the cashews will help in the repair of the tissues and cells in our body. It promotes overall body growth and immunity. Increased concentrations of beneficial fatty acids help in improving cardiovascular functions.
Stop searching for dry fruits here and there. Get dry fruits Online right here at Healthy Master. Explore and pick your favourite.