Blog
Best Affordable Customized Corporate Diwali Gifts 2022
by seo Team on Oct 08, 2022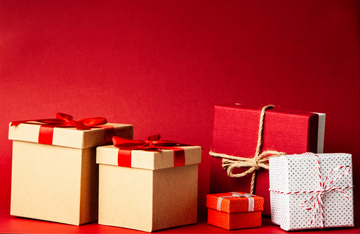 One of the much-awaited Indian festivals, Diwali, is celebrated with zeal and enthusiasm at home and corporate offices. Employees wait to celebrate the Diwali party at the office and to bond with each other beyond professional equations. Apart from the Diwali party, another thing that they wait for is the Diwali gift hamper.
With time, there has been a change in the Diwali gifting trends. From giving sweets to gift vouchers, now there is a trend of presenting gift hampers of preservative-free healthy snacks. This trend has gained popularity post-COVID times. With conscious eating becoming the ultimate motive of people, it becomes important that you present thoughtfully curated corporate gift hampers to your employees.
Healthy Master is a one-stop centre for all your corporate Diwali gift requirements for employees. Moreover, you can customize the Diwali gift hamper as per your budget and product preference.
Customized Corporate Diwali Gifts Under Rs. 1000/-
At Healthy Master, you get an impressive range of gift hampers within your budget of Rs. 1000/-.
The dry fruit corporate gift basket is perfect for employees who value their health and prefer dry fruit snacks throughout the year. The premium-quality dry fruits in the corporate gift basket for employees include apricot, cashew, pista, and anjeer to name a few. Restrengthen your valuable relationship with employees this Diwali. The best aspect is that you can personalize the dry fruit gift basket box according to your budget and preferred products.
Four delicious chocolate flavors—Badam Crunch, Orange Blast, Kiwi Punch, and Pineapple Bites—are packed into this scrumptious gift basket. It is a perfect Diwali gift hamper for employees who enjoy chocolates at any time of the day. Your valuable stakeholders will enjoy these flavour packed chocolates without gaining calories.
Diwali gifts are a reflection of your emotions, efforts, and love. Make this Diwali special for your employees with a gift hamper of baked snacks. The snacks in this gift hamper are not only preservative and maida free, but they are also made of nutritious millet. Packed with nutrients, these snacks take care of your health without compromising on taste.
Customize Corporate Diwali Gifts Online under Rs 3000/-
If your budget is Rs 2000/- for this year's Diwali corporate gift, then end your search at Healthy Master.
A reflection of nutrient-packed snacks, this beautifully crafted designer tray is loaded with baked soya chips, sumptuous dry fruits laddu, and millet cookies to name a few. Gift this thoughtfully designed tray to your employees and make their Diwali memorable.
This gift basket includes a sizable assortment of high-quality, nutritious snacks. It is a delightful collection of immunity-boosting treats like almond chocolates, baked cookies & chips, berries, and daily power booster. Customize this exquisite gift basket as per your budget and preference. Enrich the Diwali celebration with the thoughtfully curated healthy gift hampers from Healthy Master.
This celebration gift hamper is packed with dry fruits and baked healthy snacks like Almond, Cashew, Kismis, Pista, Millet balls, Baked chips, Bhakarwadi, and Millet snacks. You can't miss this Diwali delight box, already bought by thousands for their clients. It is affordable, comes in beautiful packaging, and is the epitome of health and taste.
Final Words
Are you ready to pamper your employees with exclusive gift hampers especially curated for the Diwali season? Healthy Master is known for its premium, affordable, and quality healthy snacks. Explore the Diwali gift hampers here.