Blog
6 Best Festive Corporate Gift Hampers in 2022 - Healthy Master
by healthy master on Oct 03, 2022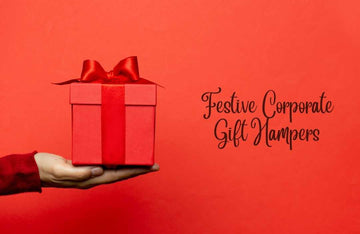 The festive season has started, and this is the best time to appreciate and acknowledge your clients, employees, and other stakeholders who have contributed to the growth of your company.
Today, you can find a wide variety of festive corporate gift baskets online, such as chocolate boxes, home decor items, and so on. A thoughtfully curated corporate gift hamper stands out as a thoughtful way to create and maintain authentic connections with your employees, and other stakeholders.
When the health and wellbeing of your employees and clients is one of your top priorities, then nothing can be better than a healthy gift basket of nutrient-packed snacks. Healthy Master is your one-stop centre for healthy corporate gift baskets. They are premium and affordable, and you can customize them as per your product preferences and budget.
Are you unable to decide what to present to your clients and employees during this festive season? This impressive range of affordable premium festive gift hampers from Healthy Master will help you decide.
3 Best Festive Corporate Gift Basket Under Rs 500 and Rs 1000/-
The corporate gift hamper of dry fruits is ideal for health-conscious employees who enjoy snacking on dry fruits during the winter season. The corporate gift basket for employees contains premium-quality dry fruits such as apricot, cashew, pista, and anjeer, to name a few. Give a healthy start to your relationship with employees. The best part is that you can customize the dry fruit gift hamper box as per your product preference and budget. Explore afordable dry fruits gift hampers here.
This sumptuous gift hamper is bursting with 4 different flavoured chocolates, from badam crunch flavour to orange blast, to kiwi punch and pineapple bite. They are sure to satisfy any sweet tooth. A perfect Diwali gift hamper for employees and clients who can't compromise on either health or taste.
This Diwali, are you planning to go out of the box for your customers? Along with their orders, present them with a gift basket of baked snacks that contains baked chips, coin khakhra, and millet balls, to name a few. This executive gift basket is beautifully designed and curated to meet the health needs of your customer.
3 Best Gift Hampers for Employees under Rs 2000 & Rs 3000/-
This tray, which is more on the savoury side, will fulfil everyone's need for crunch. It comes in a tastefully overflowing box and is filled with soya chips, dry fruit laddu, baked cookies, and chocolate balls. It is the most nutrient and taste-rich box. It is a perfect gift hamper for the "Employee of the Month". Explore affordable corporate gift baskets for employees here.
A charming assortment of immunity-boosting snacks such as daily power booster, baked cookies & chips, berries and almond chocolates, to name a few. This corporate gift basket features a generous portion of premium healthy snacks. Your special clients will clearly understand how much you value their business connections when they have a variety of sizes to pick from. Personalize this exclusive gift hamper as per the taste and product preferences of your important clients.
If you want to celebrate a milestone, this premium gift has got you covered. The contents are not only sumptuous and healthful, but they are also stylishly packed for an extra sense of "wow." Who doesn't enjoy customizing things? There are various upgrade options available, allowing you to fill this luxury corporate gift basket with variety and thankfulness.
Explore more luxury gift hampers here.
Final Words
From improving the company culture to improving the engagement and morale of your employees, to showing your sincere gratitude and building personal connections with your clients and stakeholders, corporate gift baskets play an important role. End your search for premium and affordable corporate hampers with Healthy Master. Customize your message of gratitude!! Explore here.