Blog
8 Healthy Tea Snacks to Enjoy with your tea
by Bsocial Consultant on Jul 07, 2023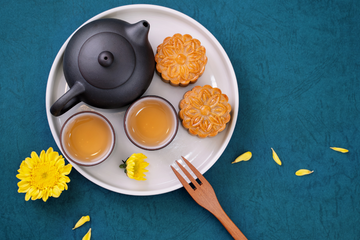 Introduction
You have finally finished all your work and are excited to go home. As you drive, you imagine your loved ones gathered around the table in the garden. Everyone knows it is evening tea time. The table is filled with brewed hot tea. But wait, something is missing. Oh yes!! The delicious and healthy tea snacks. And here comes the worst. The tea snacks have been finished. Isn't it frustrating? But fret not. We have got you covered. In this blog, we will see 8 healthy and delicious Indian tea time snacks that you can pair with your evening tea. So let's dive in!!
8 healthy tea time snacks to enjoy with your tea -
Healthymamster offers a variety of options for your evening tea snack. Let's learn about each of these in detail -
Healthymaster's wheat puff masala is a perfect Indian tea time snack. These ingredients are used to make wheat puff masala - 
Edible Sunflower Oil (sprayed to induce flavor)
This is digestible and offers many benefits. They are -
Helps in blood pressure control.
One of the most delicious and best tea time snacks is chivda khatta meetha. It is made from -
Edible Sunflower Oil ( Sprayed to induce flavor)
It can be prepared at home as well. This delicious evening tea snack has several benefits. They are -
Healthy roasted snack option which protects from cravings for fried junk
Baked wheat mathri is another evening tea snacks. It is crispy and delicious and is loaded with important nutrients required by your body. It is made up of the following ingredients -
2% Edible Sunflower Oil used for baking purposes only
This tea time snack has high fiber content and offers several benefits. These are -
Help control blood sugar.
Healthymaster's baked bhakarwadi is non-fried. It is a perfect addition to your tea snacks. It is tasty and nutritious and is filled with tangy, spicy, and sweet nutty filling. It is made up of the following ingredients -
Edible Sunflower Oil (sprayed to induce flavor),
Moreover, you can use it on several occasions other than tea time. For example, family gatherings and picnics. It also provides many health benefits such as -
The pearl cookies and biscuits are low calorie and low fat. It is a healthy alternative to the other Indian tea time snacks. They are power packed with protein and are made of following ingredients -
Edible Sunflower Oil (sprayed to induce flavor) &
These unique ingredients provide antioxidants, vitamins, fiber, and minerals. These are all the essential nutrients required by our body. Some other benefits of these cookies are -
Helps in digestion and eases constipation.
Curbs hunger for a long span of time.
Poha chiwda is a healthy tea time snack whose main two components are poha and peanuts. It is the quickest tea time snack recipe that contains ingredients like -
Edible Sunflower Oil (sprayed to induce flavor)
It has a soft interior and crispy exterior. It also gives a better energy boost than other Indian tea time snacks. Some of its benefits are -
Controls blood sugar levels.
A good source of healthy carbohydrates.
Millet bhel is another popular tea snack that can also be used for weight loss. The roasted chana and the puffed millet provide a good source of protein and fiber. The other ingredients present are -
Edible Sunflower Oil (Sprayed to induce flavor)
Salt and Other spices & condiments.
This evening tea snack is delicious and has several benefits. Some of these are -
Very rich in calcium and vitamins
Helps in reducing risk of colon cancer
Helps in proper functioning of nervous system
Good source of antioxidant
If you want to enjoy the benefits of ragi grain then these baked ragi chips are the right way to go. They are baked fresh and are nutritious. Its deliciousness makes it the perfect tea time snack. It is made up of -
Edible Sunflower Oil (sprayed to induce flavor)
Research shows that Millet Baked Ragi Chips can improve kidney function, lower your blood pressure, and act as an antifungal agent. Its other benefits include -
Filled with natural proteins.
Perfect

tea time snack

for all ages
Regulates blood sugar levels
Perfect for the growth of children
Conclusion -
Tea time is the best time of the day and we all know why. But it is important for us to make it healthy and nutritious by choosing healthy Indian tea time snacks. Healthymaster offers 18 varieties of evening tea snacks that you can choose from. All are made with natural ingredients and are healthy and nutritious for our bodies. So what are you waiting for? Add more flavors to your tea time with Healthymaster's tea time snacks!!